Georgian Prepaid SIM Card for Tourists
Why to buy a prepaid SIM Card in Georgia
In times of free WIFI in most of the restaurants, bars, hotels and other places all over Georgia (and the world) you may ask yourself why you should buy a SIM Card at all. 
INDEPENDENCE
For me the top reason is to be independent. I don't want to ask every time about the WiFi passwort to get access.

NO / FEW WIFI OPTIONS IN SMALLER TOWNS
Free WiFi is just common in bigger cities (like "Tbilisi Loves You" City WiFi). As soon as you travel off the beaten tracks or at least in smaller cities you may struggle to find free Wifi.
IT'S CHEAP
Getting a SIM Card in Georgia is not a big investment. You can get it easy, fast and for small money
GOOD MOBILE DATA COVERAGE
Georgia has a good mobile data coverage in the country. You can always go online, also in the mountain areas (with the right provider)
STAY CONNECTED WITH YOUR TRAVEL GROUP
If you travel with a (bigger) group you want to have the possibility to contact the other whenever needed.
GO TRIP GEORGIA
You just look for a local driver and car for transportation in Georgia? Then check out GoTrip Georgia! Find a local driver online.
GO TRIP
GEORGIA
You just look for a local driver and car for transportation in Georgia? Then check out GoTrip Georgia! Find a local driver online.
Where to buy a SIM card in Georgia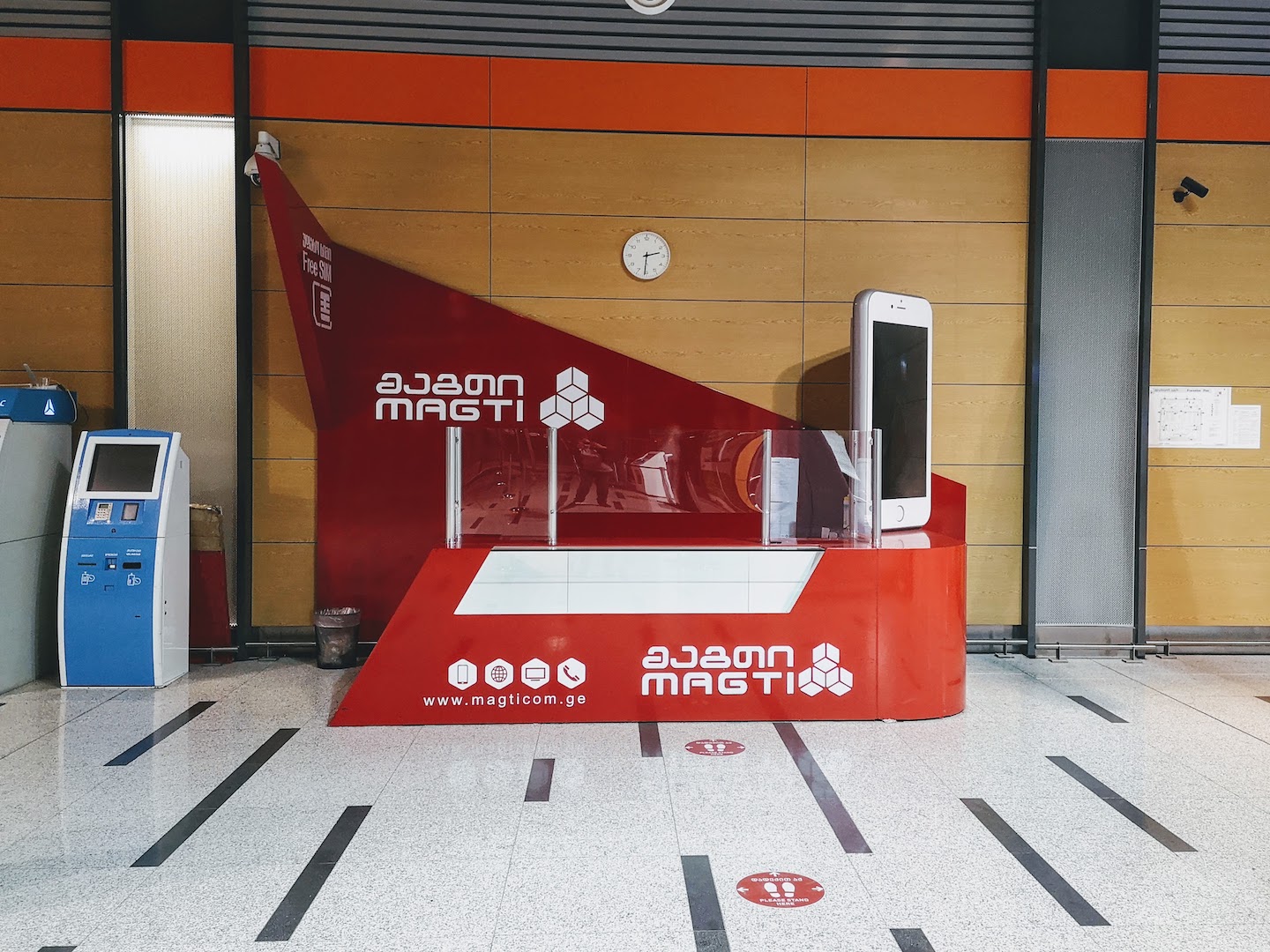 Where to buy your prepaid SIM Card? The airport is the first place where you can get quick and easy mobile data. Airport desks have only tourist sims which are also a bit more expensive than the shops in the cities. On the other hand you have internet access instantly right after leaving the airport.
Second option are the Magti and Beeline Store which you can find a lot in the bigger cities like Tbilisi and Kutaisi. You get the same rates like locals and most of the staff speak good english. 
Third option are some small shops who sell SIM Cards as a side business. I have never bought a SIM Card there. That's why I can't give good information about prices and options but maybe you have. Then share your experience for other travelers in the comments below.
Magti - The best Georgia SIM Card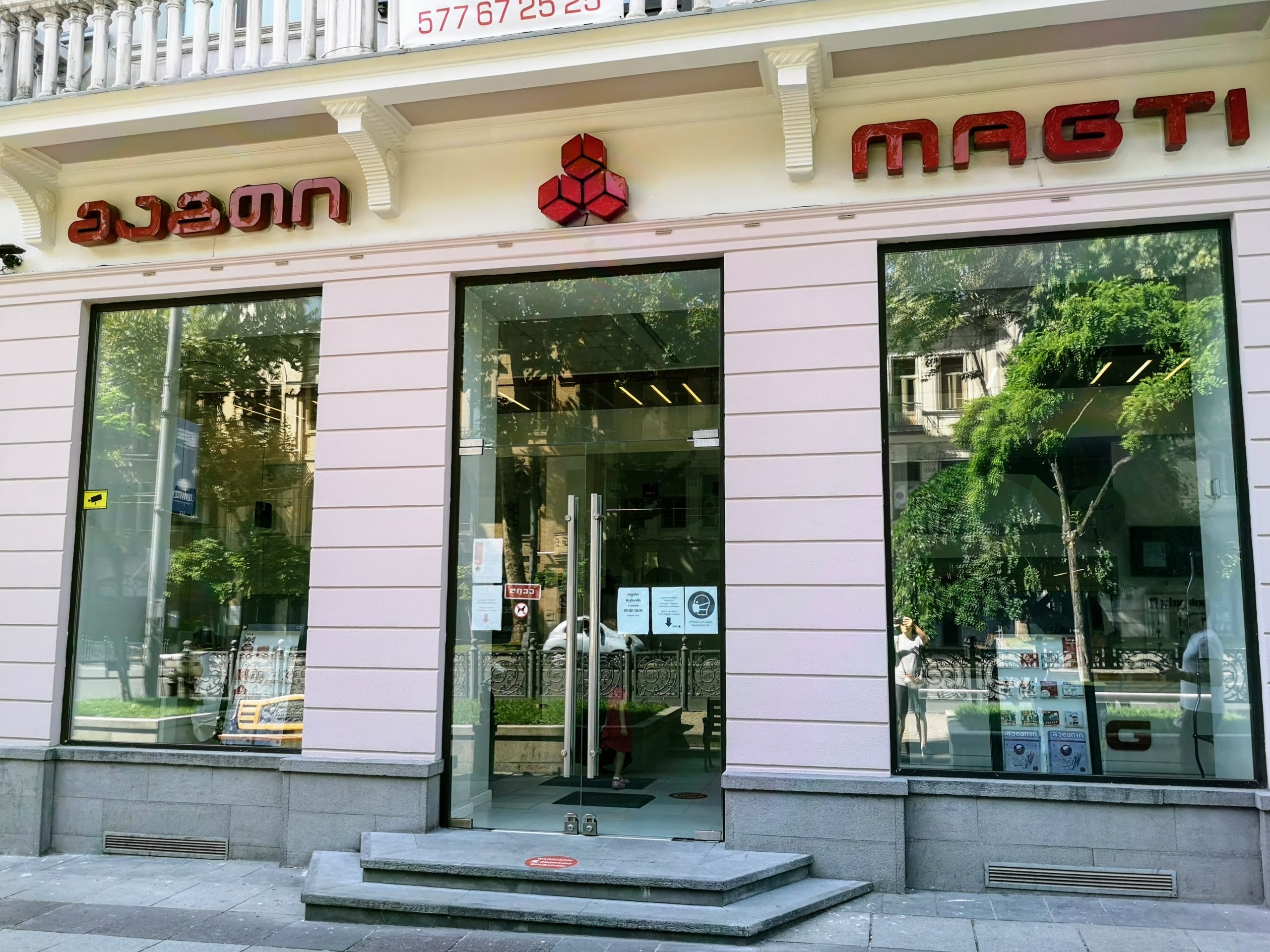 To start with the best and most proper one, let's talk about Magti. I have been a couple of times in Georgia and was never disappointed from this SIM Card provider (and it is also the favourite one of my georgian friends). You can find Magti Store in every bigger city or at the Tbilisi Airport. One of the big Flagship Stores is right at Rustaveli Avenue in Tbilisi.
It has the best performance in coverage whenever you are, no matter how high in the mountains or low in terms of relief you are. As surprising as it seems, it also works really well in underground places like restaurants, cafes, clubs, bars… The price in comparison with Beeline is a bit higher but so is the quality. As for the prices, there are different packages for different occasions. You can buy a one-week unlimited internet data for just 5 Lari, which is about 1,25 Euros. Or if you are staying a bit longer there is a 30-days-package for unlimited calls, messages and 1 GB internet for 25 Lari, which is about 6,20 Euros. If you don't need phone calls, you can purchase data separately, without packages:
1 GB costs 5 Lari

3 GB costs 9 Lari

5 GB costs 12 Lari

20 GB costs 30 Lari

Unlimited 150 Lari
To view your current  Magti balance dial *111*1  and press OK. If you are going to visit Georgia a couple of times and want to use the same georgian Magti SIM card over and over again, with zero balance you can keep it up to 6 months or you can pay just 1 Lari and keep it for longer.
MAGTI WEBSITE
Beeline - The budget SIM Card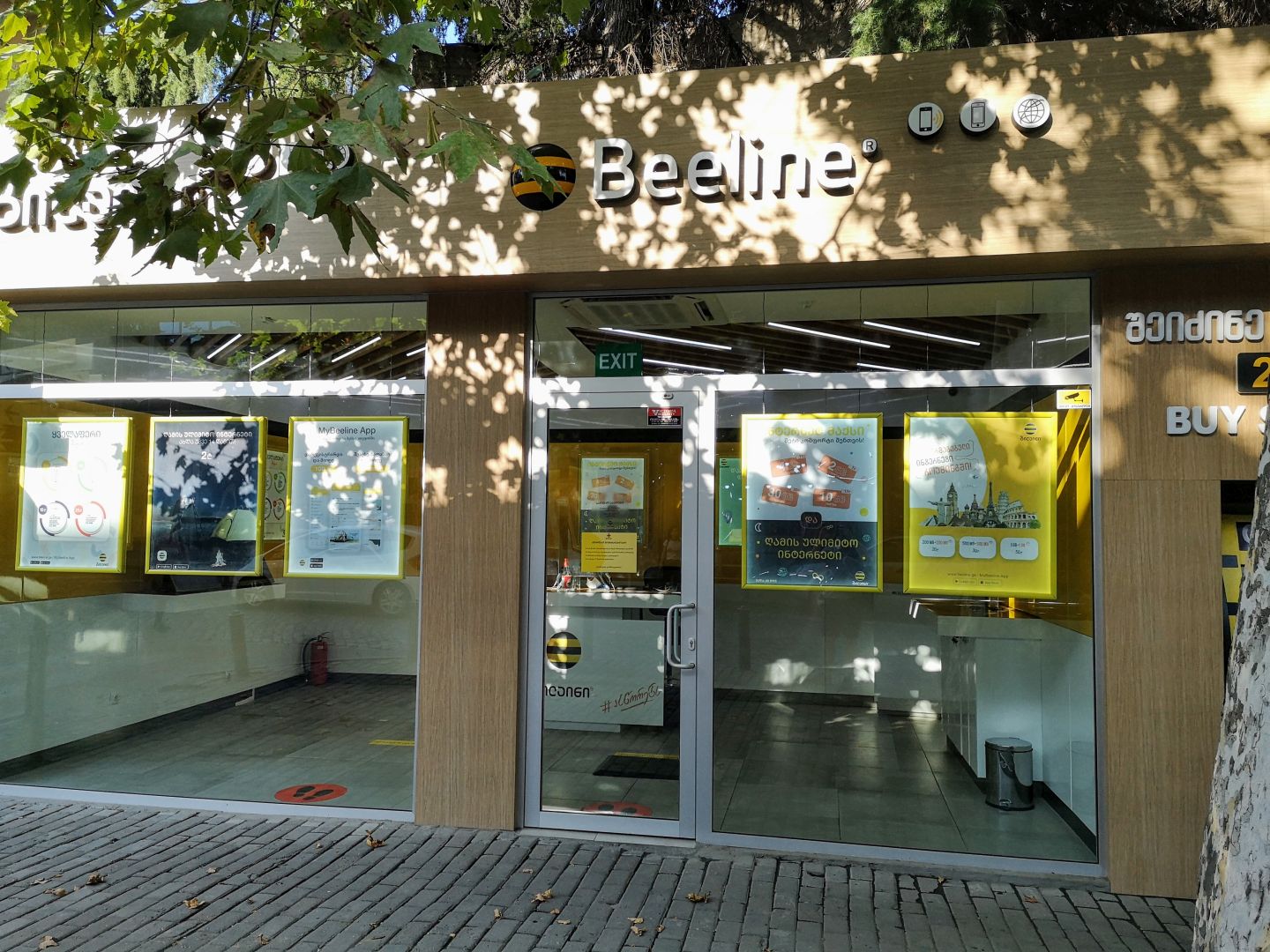 Beeline has a good but weaker coverage than Magti and sometimes has difficulty functioning in high, mountainous places. On the other hand, it has significantly good prices on data bundles. You can get 9 GB for one week for only 3 Lari, which is about 0,75 Euro. The best offer is for 30 Lari you get 30 days which includes 30 GB + unlimited internet access at night. If you need unlimited data for just some nights, you can purchase a package for 2 Lari and get internet access for 14 nights in a row. As for the calls, you can get a 16 Lari package for 30 days and call all local operators.
BEELINE WEBSITE