Useful Apps and Websites for traveling in Georgia
GO TRIP GEORGIA
You just look for a local driver and car for transportation in Georgia? Then check out GoTrip Georgia! Find a local driver online.
GO TRIP
GEORGIA
You just look for a local driver and car for transportation in Georgia? Then check out GoTrip Georgia! Find a local driver online.
Ordering food and groceries has become more frequent since the lockdown, which has made the food delivery apps more efficient. They are not just useful for locals and expats but also for tourists who want to enjoy an eat in at the hostel or hotel. The food delivery apps in Tbilisi are:
GLOVO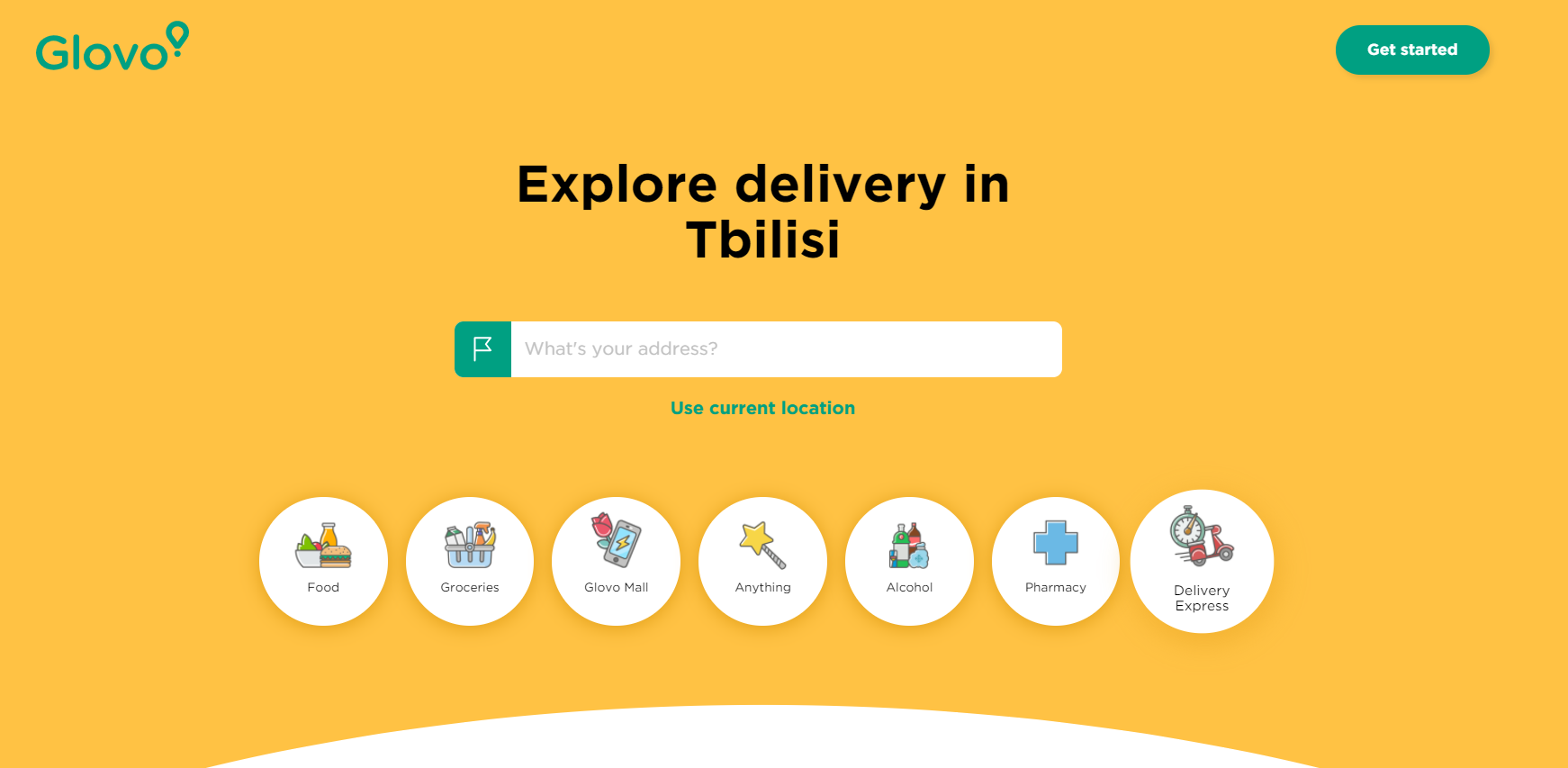 Available on apple and play store. The delivery fee starts from 3.50 GEL and varies from location to location. They cover some grocery stores like the popular Carrefour, SPAR, Nikora, and some others.
https://glovoapp.com/ge/en/tbilisi/
WOLT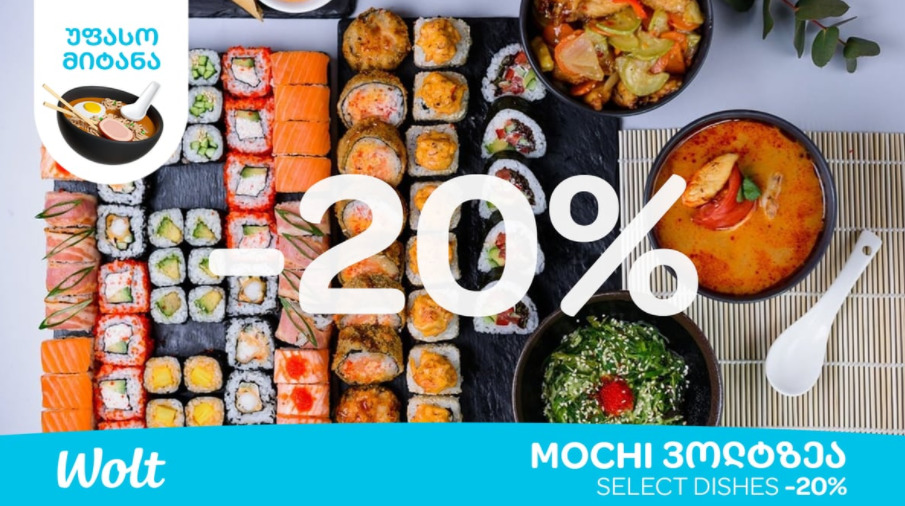 Besides Glovo, Wolt is the second big player on the food delivery market. The delivery fee starts from 2 GEL and varies from your location. They deliver from restaurants, grocery stores in Tbilisi, Electronic stores, Pharmacy, and other stores. They are good at giving discounts and promos. 
https://wolt.com/en/geo/tbilisi/
Get your Guide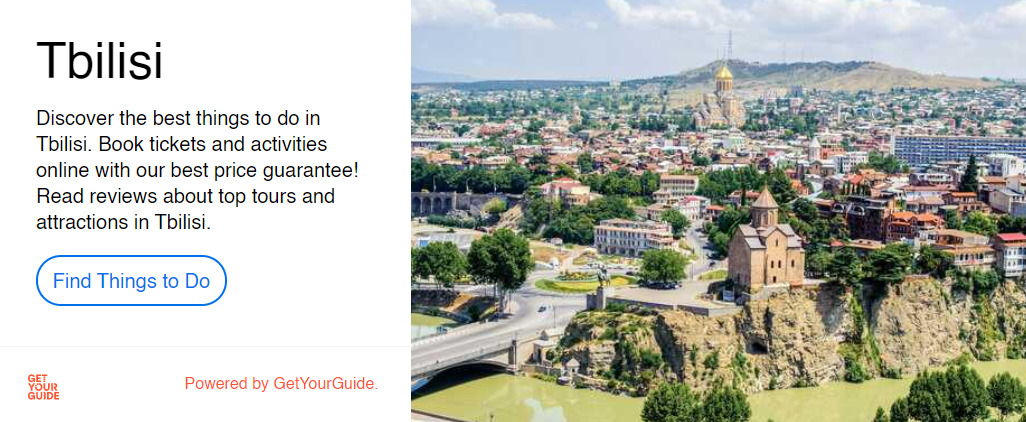 Click the image to visit Get your Guide Tbilisi
Get your Guide became very popluar within the last years and there are good reasons for it. It is really a cool and helpful app for your (city) trip. I use it a lot when I visit new cities. It's a market place for tour guides and excurses. You can find a lot of Things to Do and book tickets directly in the app. For example museums in Tbilisi, day trips, walking tours and much more. 
Google Play Store
Apple App Store
Google Translate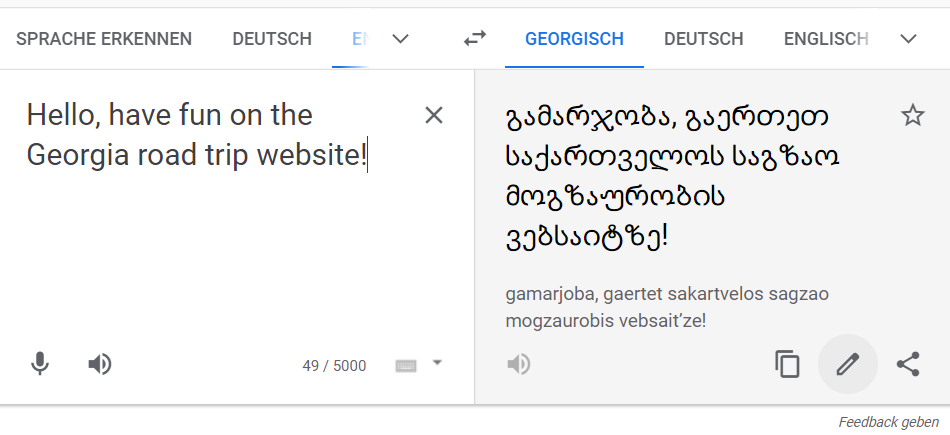 I'm pretty sure almost everybody knows Google Translate. It's the best app to check a few basic words to communicate with locals. So you shouldn't miss it in Georgia, too. You can translate the georgian language but unfortunately the app doesn't provide the pronunciation. But a good hack for Georgia is the camera function of Google Translate. As you may know the georgian alphabet is not the latin alphabet which is used in most western countries. So it may happen that you are not able to read anything. By using the camera function you can translate the sign or text in front of you to your language.
Tbilisi ist a vibrant city with a lot of things to do. For young and old tourists and locals you will find event and entertainment. The most common apps and websites to check out for current events happening in Tbilisi are: 
TKT.GE
A good app for tracking events concerning movies, theatres, and sports.
Eventer.ge
Good website for music events. You can check for concerts and directly buying tickets.
Cavea.ge
A cinema website used to check for current blockbuster movies.