Things to do in Tbilisi
When you travel to Georgia you will for sure spend one or more days in Tbilisi. It's the capital and a very existing city to explore. There are so many things to do, that you can easily spend 2 weeks there without getting bored. But probably you won't have that much time so you have to make a choice what to do. Get inspiration for Tbilisi activities in this guide, including insider tips from locals!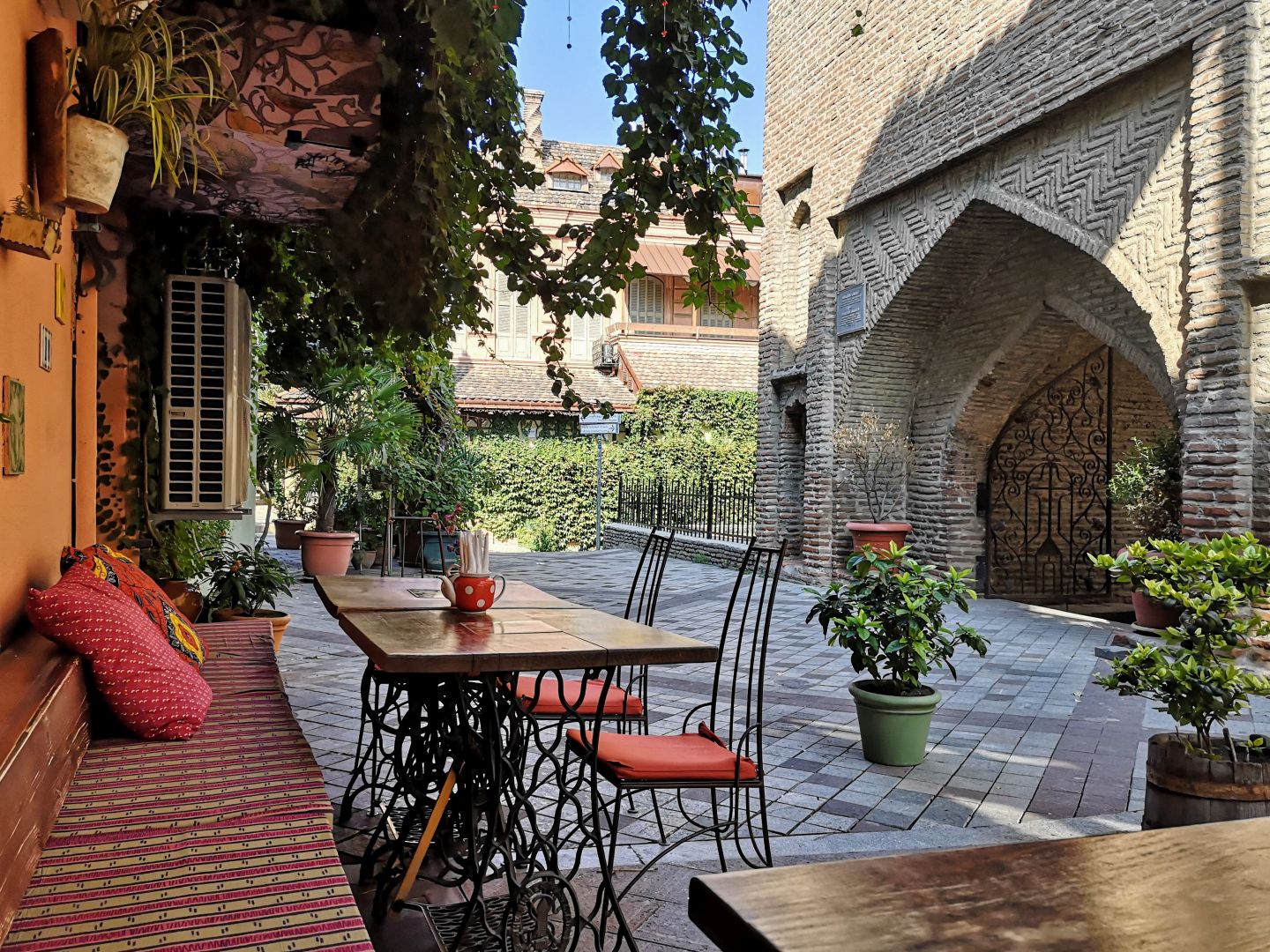 The best way to explore the georgian character is by wandering in the streets of Old Tbilisi. Here are paved, narrow streets with a maximum of four-story vintage buildings. All the way, there are a lot of cafes where you can get to known georgian local cuisine along with the architecture. Alongside the old town, there is the Narikala Fortress. It sits on a hill between the Botanical Garden of Tbilisi and the sulfur baths.  Also, do not leave the place without visiting Abanotubani, as it is the oldest district of the capital, dating back to the 4th century. After all, if you still have time, you can walk on the Bridge of Peace that leads to the Rike Park. 
INSIDER TIP: STALIN'S UNDERGROUND PRINTING HOUSE
If you are interested in history you should definitely visit one of the georigan museums in Tbilisi. As long as Georgia is a Post Soviet country there are a lot of places from Soviet times. One of the most interesting and little-known places for tourists as well as locals, to visit is Stalin's Underground Printing House placed under a well (17 meters below), which was established at the beginning of the 20th century. It was built for spreading Soviet propaganda by young Stalin and his accomplices. At the entrance, you can see the guest impression book along with Stalin's and Lenin's 3D photos. People rarely visit this place, so guides will be more than glad to make a private tour for you. So if you want to see the place where the foundation of creating the Soviet Union laid, there is no better place than Stalin's Underground Printing House in Avlabari, Kaspi Str. 7.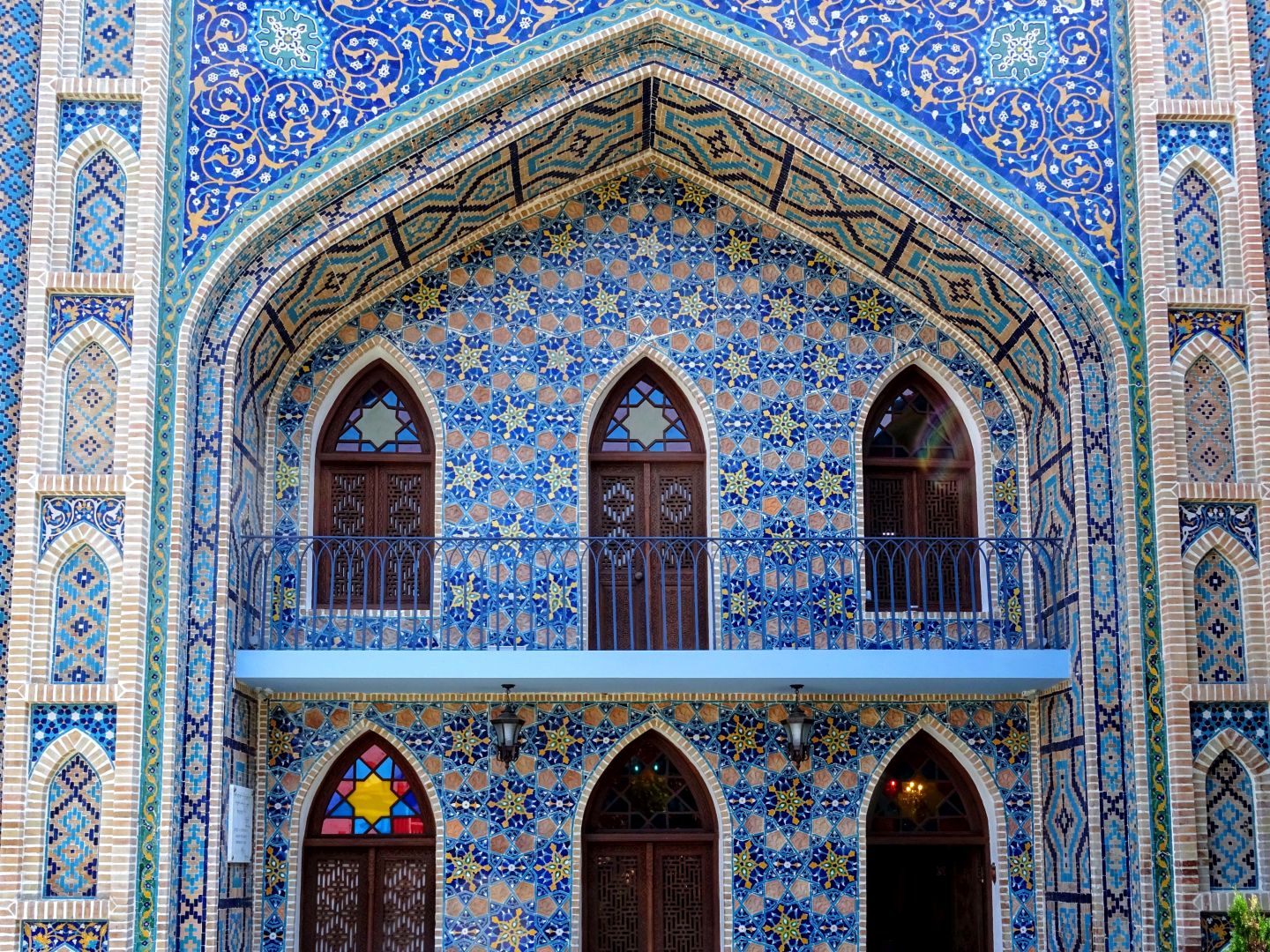 Georgia has a lot of turkish influences, not just in food. In the center of Tbilisi  you find the Abanotubani district with its famous sulfur baths. Formerly there were spread out all over Tbilisi but nowadays just the ones at Abanotubani are preserved. The entrances and dome lights are one of the most popular photo motives but I can highly recommend visiting a sulfur bathhouse and taking a spa.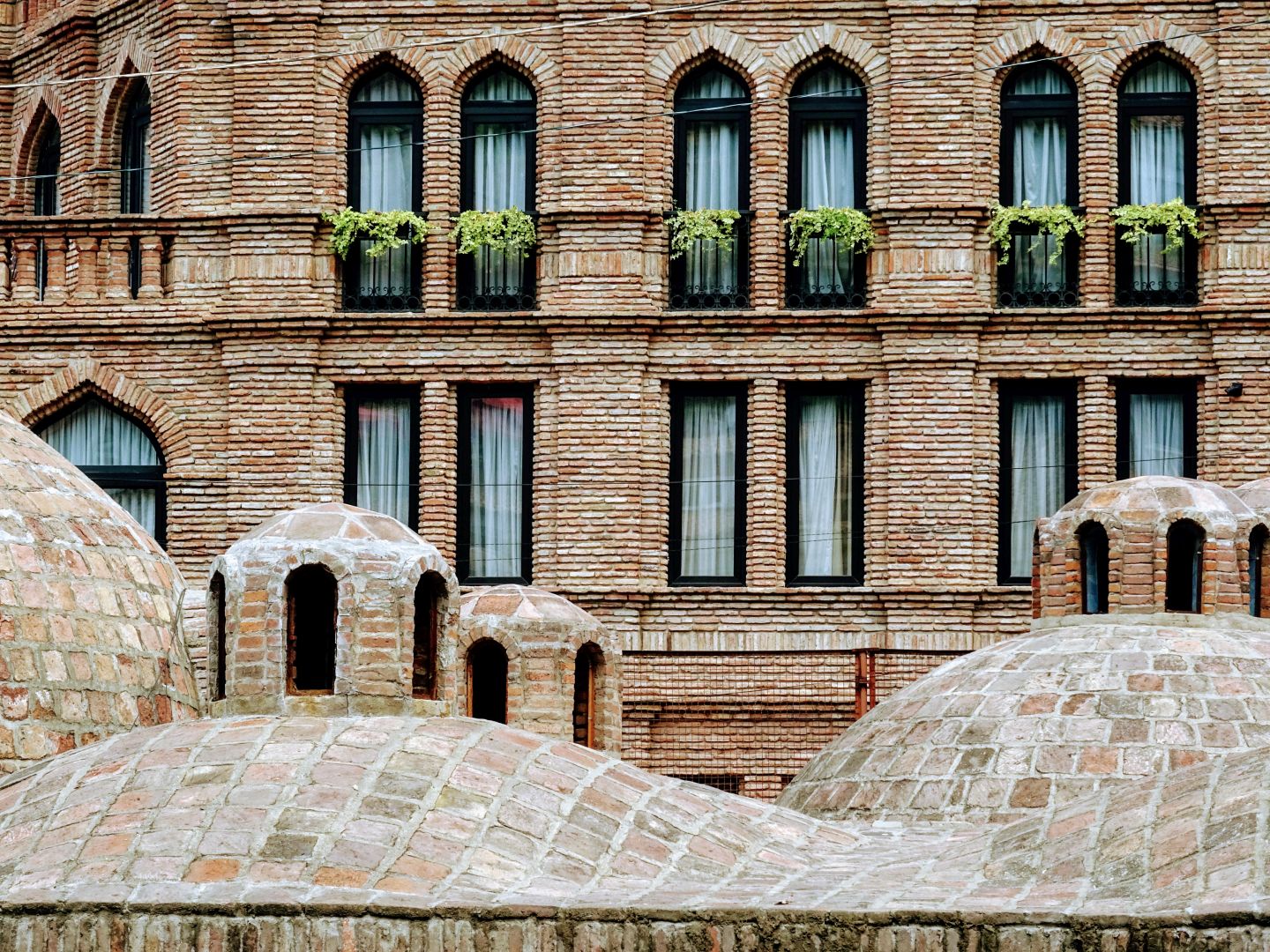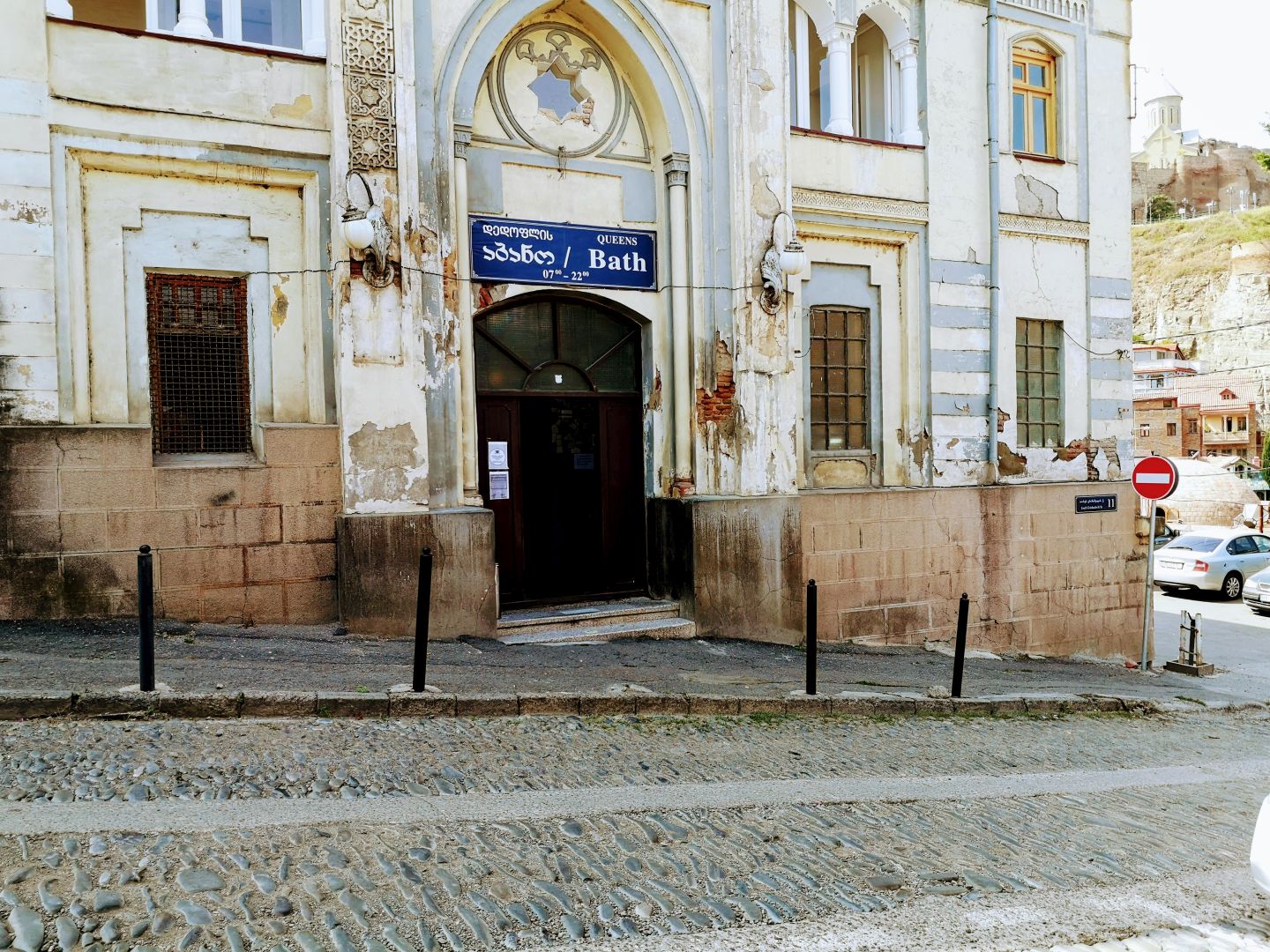 Another georgian museum is The Museum of Ethnography. It is a miniature model of Georgia and reflects its diverse ethnocultures. It is located on an open-air space with one-story historic homes and gardens from every part of Georgia. An audio guide not only explains the peculiarities of each home but gives you the opportunity to listen to folk music and songs. The museum is considered to be a repository of natural, material, and spiritual-cultural heritage monuments. In total, the museum exhibits about 70 residential houses and agricultural buildings. After visiting the museum, nearby there is a Turtle Lake where you can rest and have dinner. In summer times, people are often swimming and getting tanned. So if you are visiting Tbilisi in summer do not forget to take a swimsuit with you. 
The Fabrika is located in Chugureti and old historical district of Tbilisi and an urban, subcultural hotspot. The property where you can find the biggest hostel in Georgia and a coworking space was originally an old sovjet sewing factory. The open courtyard offers a lot of cafes, restaurants, bars and shops. Everyone can go inside, you don't have to be a guest of the hostel. This place where you can also find graffiti from georgian artists everywhere around has a unique look and it's definitely worth seeing.
THEATER IN THE CLOCK TOWER
If you like  theater you definitely should visit The Clock Tower in Tbilisi. In 2010, it was built by a famous Georgian screenwriter, film and stage director, painter, sculptor, and puppeteer Rezo Gabriadze. The tower standing next to the puppet theatre was decorated by Rezo himself with hundreds of tiles of his design and it straight away became a paramount architectural attraction of Tbilisi. Though, most of the tourists do not know about this place. There is a small mechanical puppet theatre inside the tower and twice a day at noon and at 7 pm you can see the show – "The Circle of Life".  Besides that, an angel comes out to ring the bell with a hammer every hour. 
FLEA MARKET ON DRY BRIDGE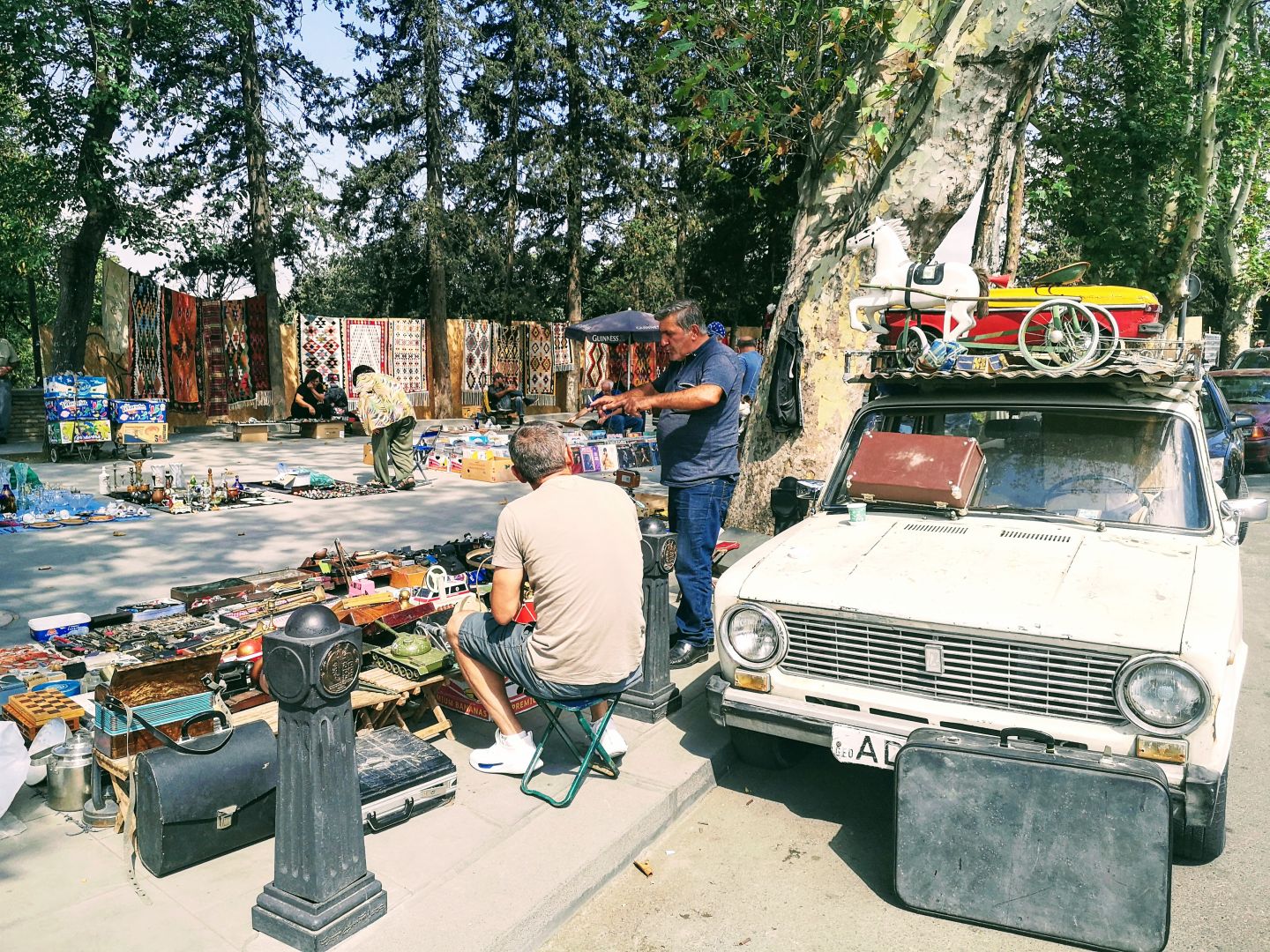 If you want to save some money a cool thing to do for free in Tbilisi is the Dry Bridge Flea market. People sell their old, vintage things. So, if you are a vintage lover, here you can discover works of art, old books, household appliances, vinyl discs, cameras, and camera supplies. This is the biggest, permanent Flea Market in Tbilisi. As a tourist, it is a great place to buy souvenirs and get a taste of the local culture and history. 
New: Hot Air Balloon at the Rike Park
If you are not afraid of heights and looking for a cool and unique experience in Tbilisi you can take a ride with the hot air balloon. It's a new attraction opened in July 2020 and located very central in the middle of the famous Rike Park. You will go up for about 150 meters and have an amazing view over the city for about 15 minutes. The price is 50 GEL (about 12 Euro) for tourists. It's not very cheap but worth the money for this special experience.
VISIT AIR BALLOON WEBSITE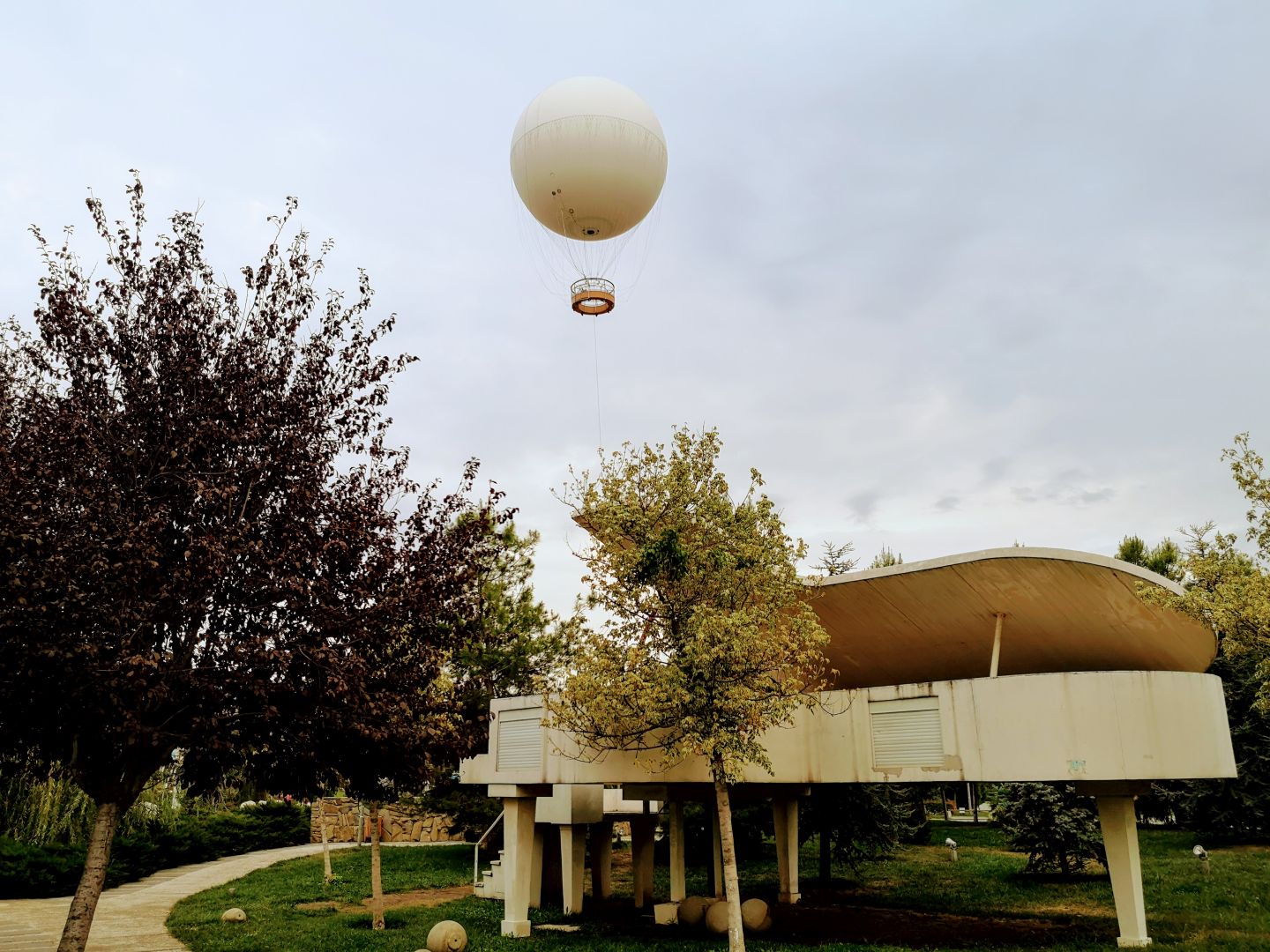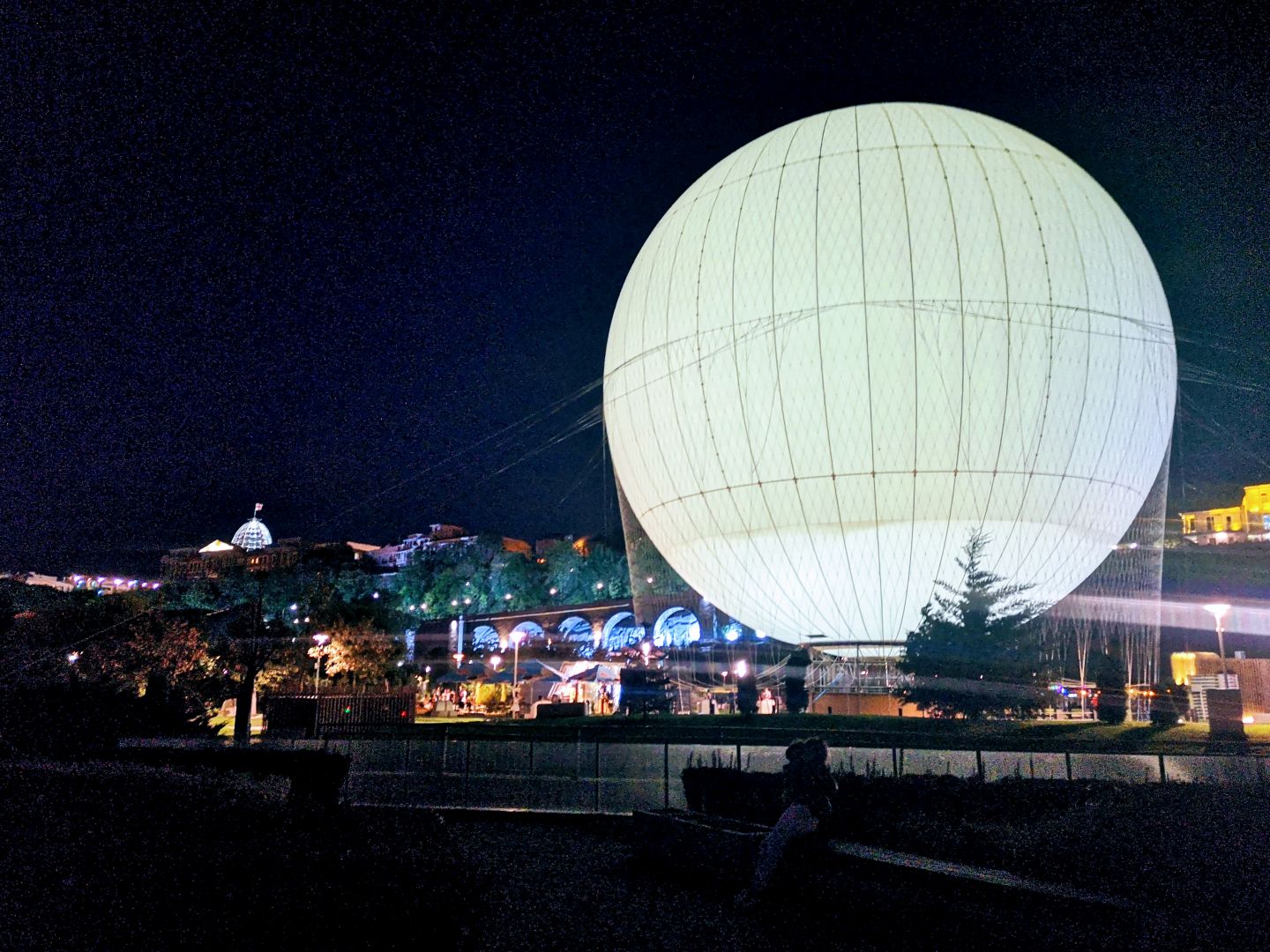 If you are a nature lover, a Botanical garden is a place for you to discover Georgian flora. It is a peaceful place for rest, relaxation, and cognition. If you are looking for some adrenaline, you will find there a zip line and rock climbing, which is pretty cool. In case of traveling with children, the garden administration offers special spaces for them to have fun and explore science.  Here you will find a variety of roses, a collection of lilac, a collection of conifers, a Japanese garden, a beautiful waterfall, bridges, and fountains hidden in the trees. Among all of the listed above, there is a festive space where one can arrange a wedding ceremony. You can also find a cafe and a museum as well.
After inspecting the Botanical garden you can visit Mtatsminda as there is a walking path going from the garden straight to Mtatsminda. On the way, you can also come across the statue of the Mother of Kartli, who is holding a sword in one hand for enemies and a bowl of wine for neighbors and friends. She is a symbol of Georgian national character. As for the Mtatsminda park, it is the biggest park overlooking the whole of Tbilisi. 
Start your adventure
Book your

roadtrip
What did

you

do in Tbilisi?
Share your tip with other travelers in the comments. ⬇️⬇️