Vegetarian and vegan restaurants in Tbilisi
One of the best things about Georgia is the variety of food. Besides the typical georgian meals, also international  restaurants are available which serve tasty food from different regions of the world. Especially in Tbilisi you can find a lot of restaurants with vegetarian and vegan dishes. In this article you will find the recommendations from local (students) and travelers.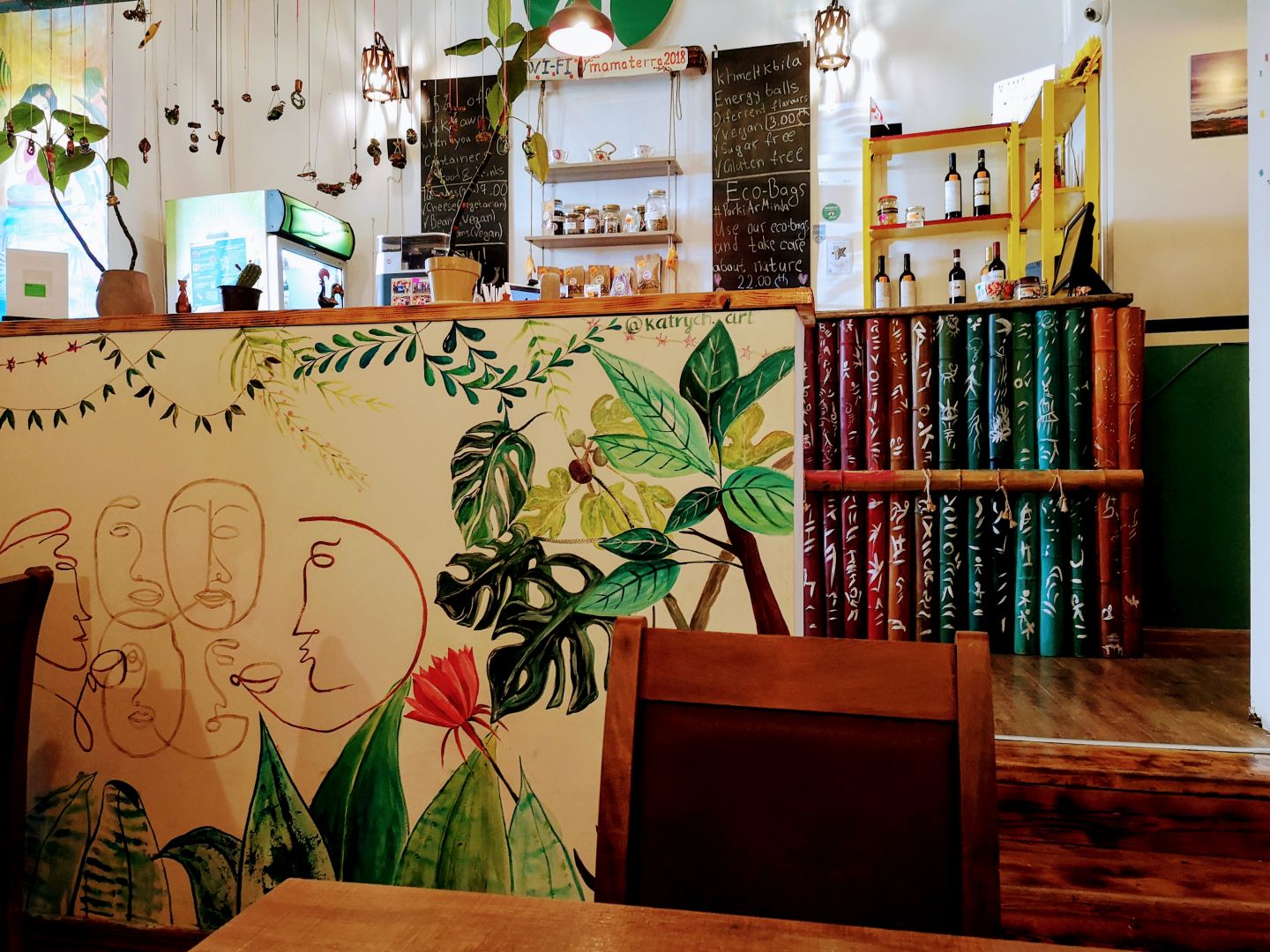 As soon as you put your foot through the door of Mama Terra you will like this small heaven for vegetarians and vegans. The colorful art decoration is placed everywhere, and you don't know where to look first. The restaurant has a couple of tables and a very nice service. The menu offers a wide range of international and georgian dishes. You can have breakfast as well as lunch and dinner. For those who like the Thai kitchen, I can highly recommend the Pad Thai. It was delicious! 
Location - Mama Terra Veggie Corner is a small restaurant located near Rustaveli Street and right across from the great Klike's Khinkali restaurant. (Read best Khinkali restaurants in Tbilisi).
Prices - The prices start from 9 GEL for a salad to 17 GEL for a main dish.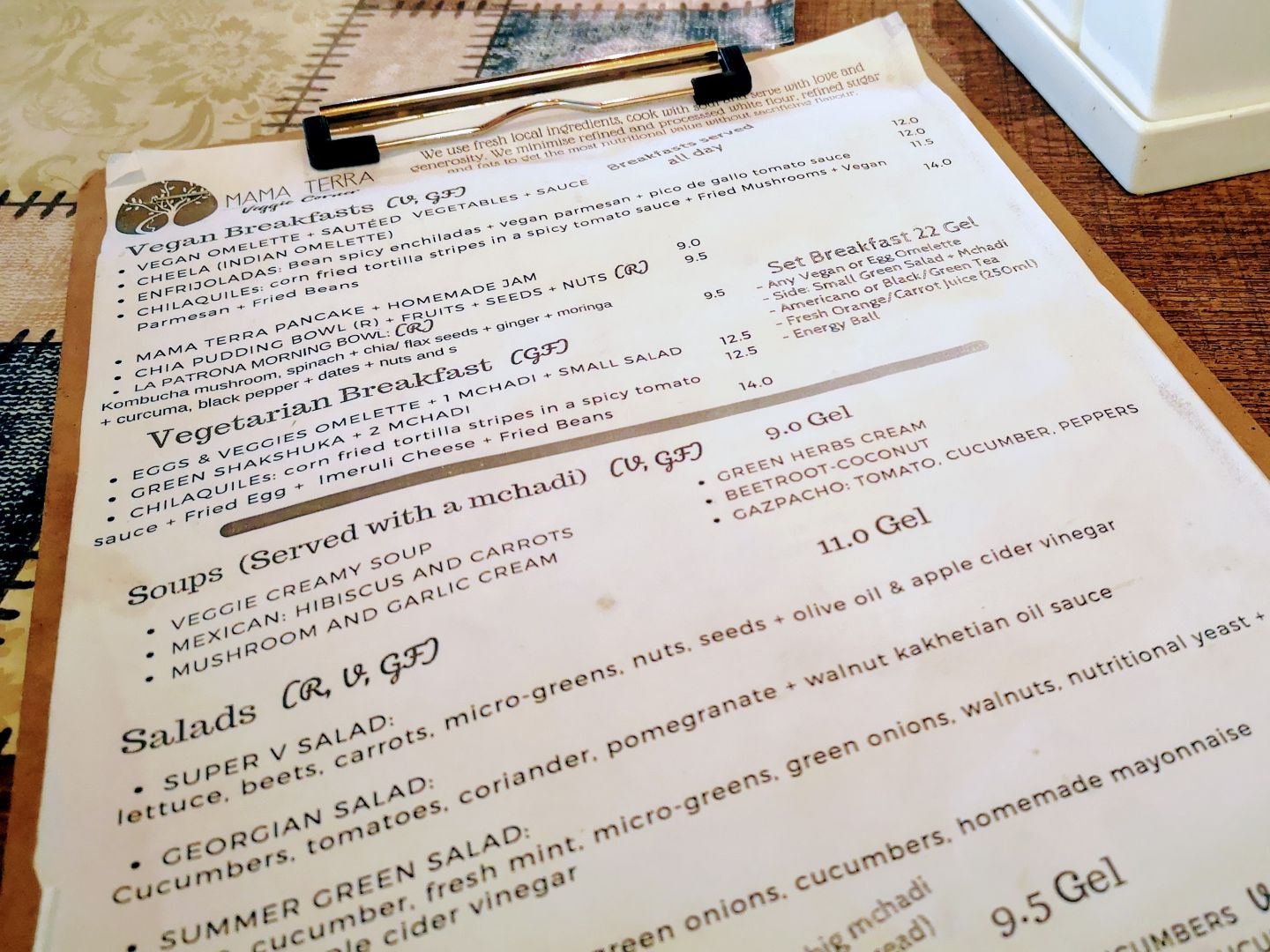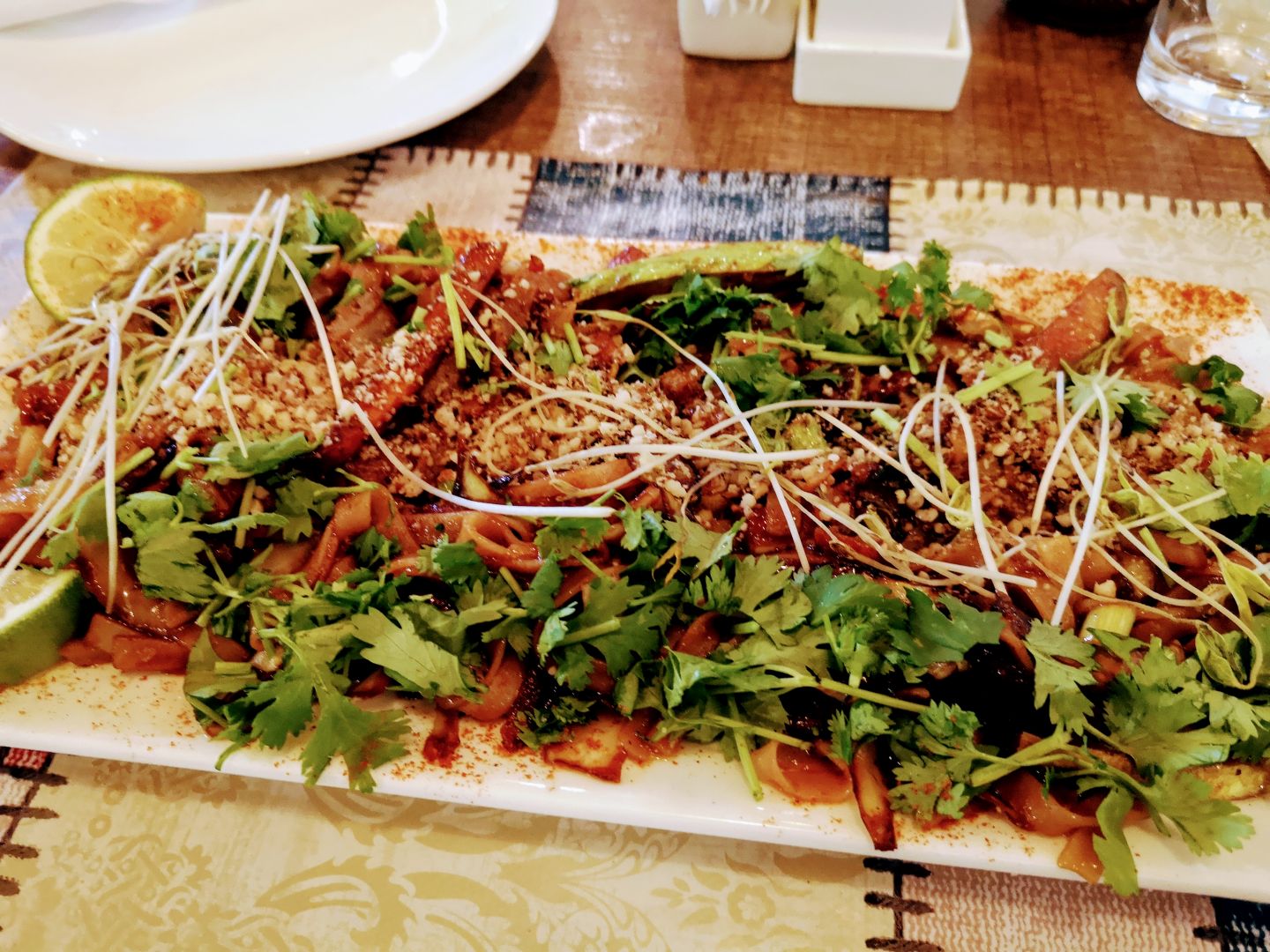 MAMA TERRA ON FACEBOOK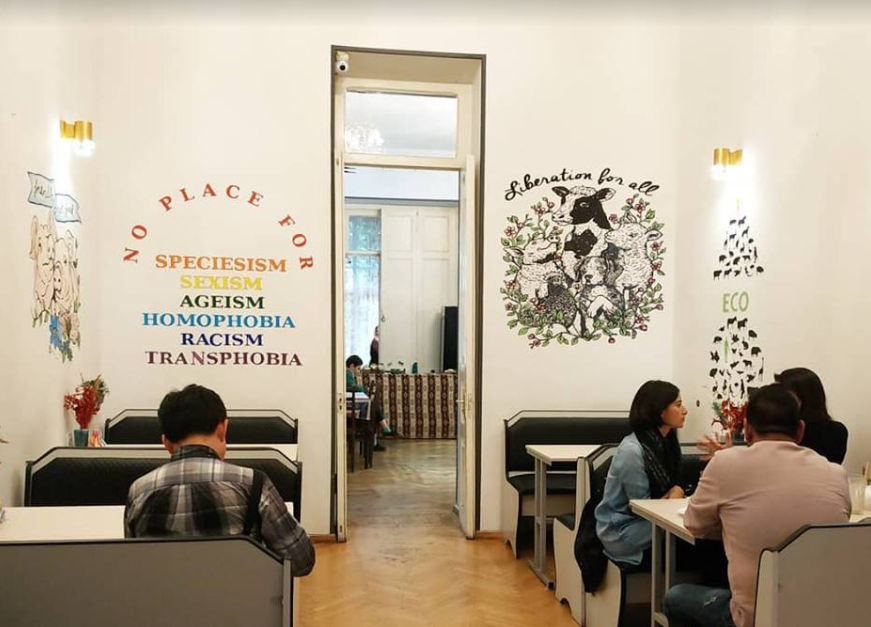 Besides Mama Terra the Kiwi Vegan Cafe is the second very popular place for those who are looking for restaurants that just offer veggie and vegan food. You find a lot of classic main dishes like pasta, pizza and burgers on the menu but also some delicious snacks like Hummus or Salats. It can be possible that you have to wait a bit for your meal but it is definitely worth it, not just for vegans.
Location - Because of its central location it's easy to go to for tourists. It's located in the middle of Old Town, near Liberty Square.
Prices - The prices are reasonable. For a main dish you pay between 6 and 10 GEL.
KIWI ON FACEBOOK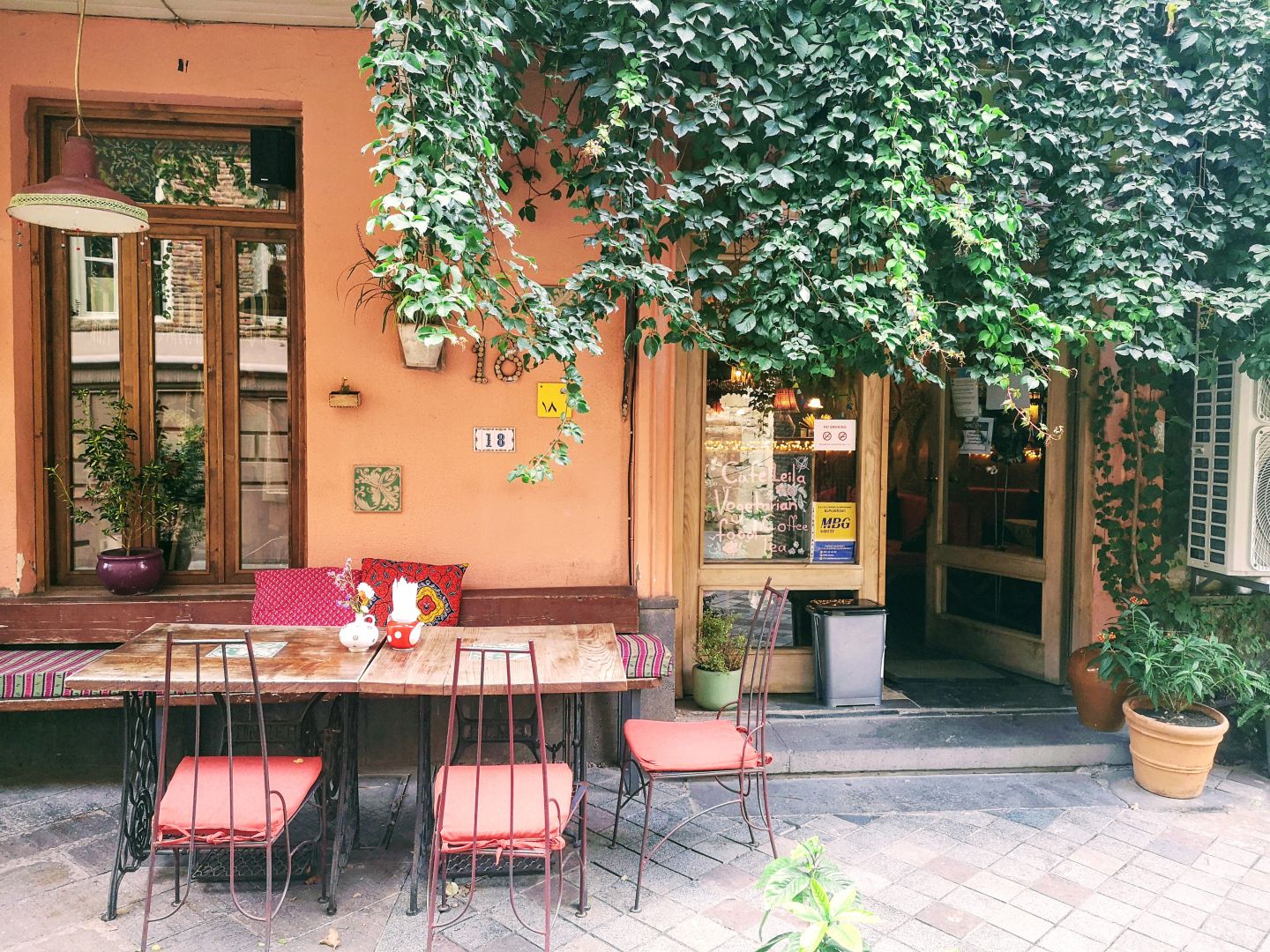 The Cafe Leila is right at the heart of Old Tbilisi. As a tourist you will walk by for sure. If you want to enjoy a delicious vegetarian meal you should stop and take a seat. Inside the interior reminds you of the old sovjet times, outside you can watch the hustle in the narrow streets, while drinking a cappuccino. On the menu you will find a wide range of georgian vegetarian dishes as well as some fish and vegan desserts. I can highly recommend the apple pie, it is one of the best I ever had!
Location - Very central, just a few meter from the clock tower in Old Tbilisi
Price - Because of its location in the touristic area, the prices are of course a bit higher than elsewhere. Most of the meal costs between 10 - 15 GEL. But if you want to have a great lunch or dinner during your city sightseeing you should visit Cafe Leila.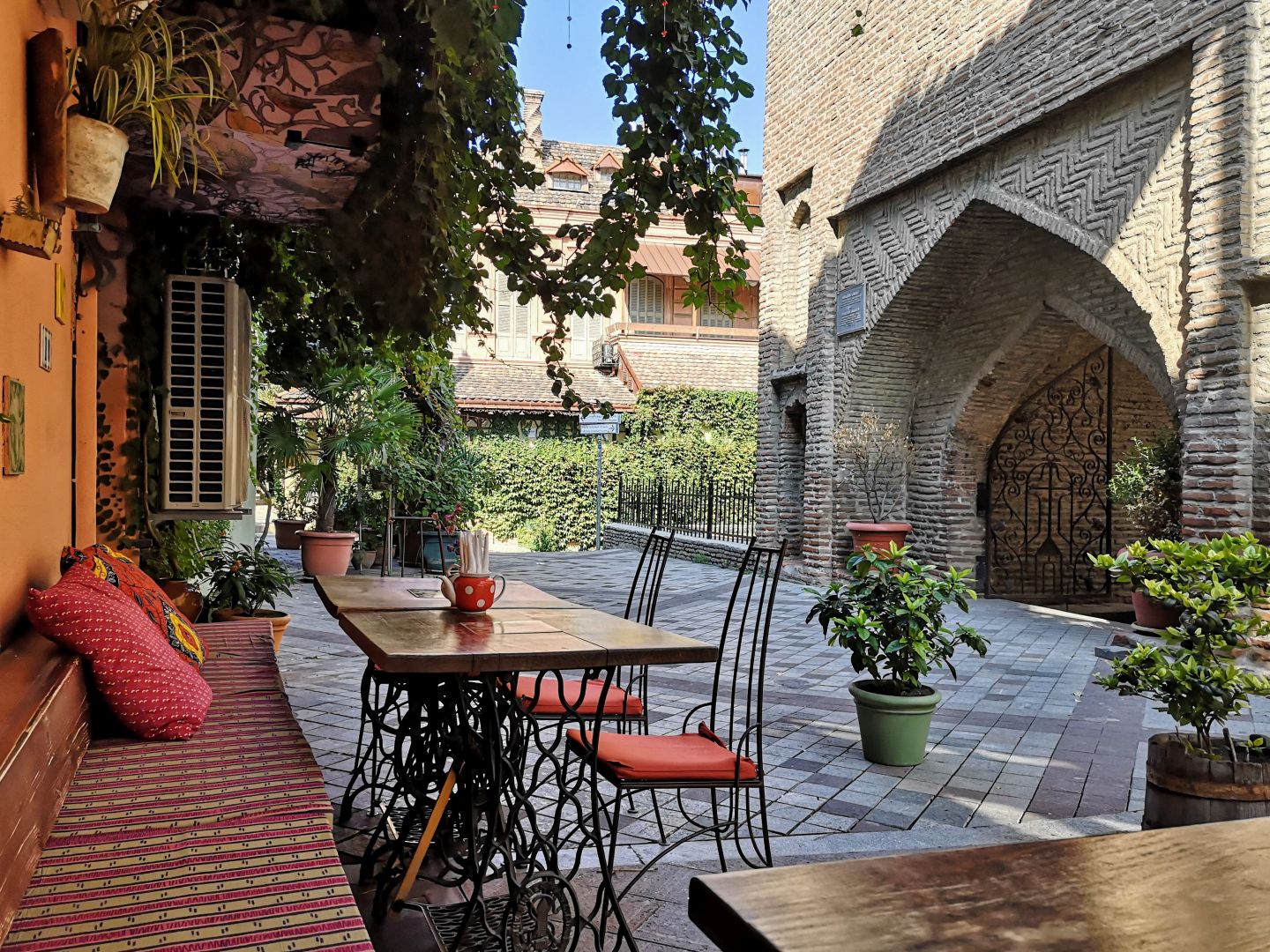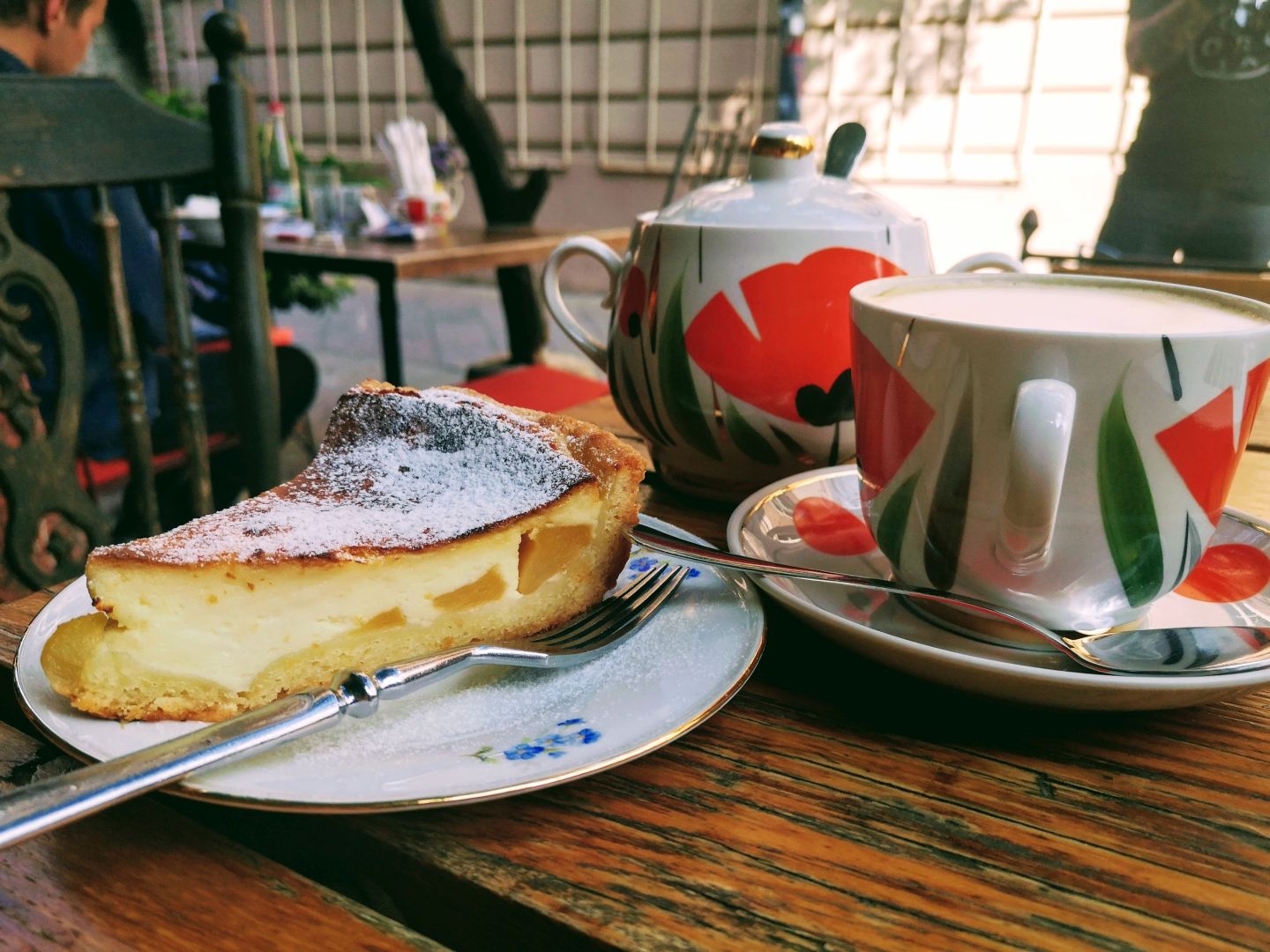 CAFE LEILA ON FACEBOOK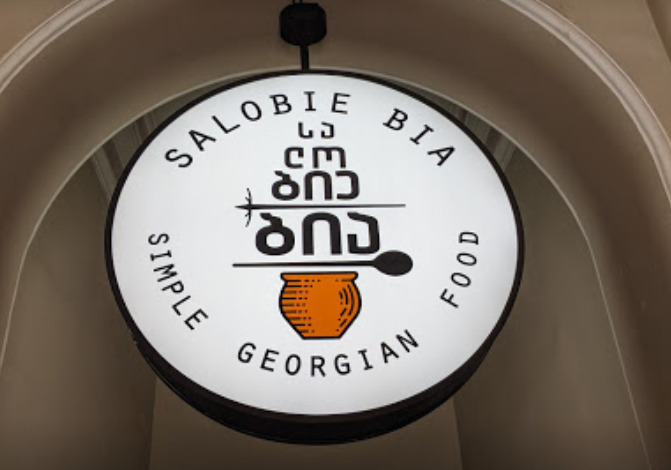 Another great choice for eating local vegetarian or vegan dishes is Salobie Bia. A really unique place where I like not just the authentic georgian dishes but also the athmosphere. Inside the small restaurant you can see many interesting paintings an other stuff on the wall. If you are interested in art you can even buy them. They don't have very much dishes on the menue but the ones they have are delicious.
Location - The Salobie Bia Restaurant is located directly at Rustaveli Avenue.
Price - It's a medium priced restaurant. Main dishes are between 13 and 25 Lari.
SALOBIE BIA ON FACEBOOK
The Israeli Cuisine is heaven for vegan and vegetarians. Some of the most yummy dishes like Hummus or Falafel are part of the national cuisine. The Hummus Bar in Tbilisi brings Israel to Georgia and you should definitely try it! Customers love the high quality of the products and the nice family who runs this place.
Location - The restaurant is located near Rustaveli Avenue but not very easy to find. (Like a real insider tip). Check out Google Maps to find it.
Price - Starting from 9 GEL you get some baked Falafel, the Classic Hummus starts from 16 GEL. But there is much more to discover on the menu for also reasonable prices.
HUMMUS BAR WEBSITE
Fire Wok is a asian restaurant that  serves vegetarian and non-vegetarian foods. They specialize mostly in noodles and rice. Their meals are delicious and affordable too. I have not tried eating in, only gone for the home delivery service and it was good. 
Location - Fire Wok has three restaurants in Tbilisi, located at 20 Shalva Dadiani St, Georgia, 16 Zakaria Paliashvili Street at Vake, and J. Shartava str. 16a, Saburtalo.
Price - The prices of noodles and vegetables start from 7 GEL, and their soda price is 1.50 GEL.
China Wok at Galleria Mall
China Wok is also an asian Restaurant and owned obviously by a Chinese. It is a well designed and big restaurant with a dark themed vibe. The service is okay, as the chefs are nice and the time to receive your order doesn't take long. The restaurant is a good aesthetic place even when it's a little bit dark. But the most important: their vegetarian foods are a must-try, and one of the best out there. The Fried Tofu is a must-have, as it is so nicely prepared, much better than the boiled tofu.  They also offer a home delivery service through WOLT or GLOVO. 
Location - The restaurant is located very central at Galleria Mall, near Liberty Square.
Prices - The cost of a meal is a medium price, it starts from 11 GEL. The cheapest drink is soda what costs 3 GEL.
Spectra is student-friendly and runs a lot of discount prices to make their food affordable. They serve vegetarian and Vegan based burgers, whole meals like noodles and rice, and some other special made vegetarian dishes. The restaurant is like a cafeteria, their service is extremely good, and they are also time cautious while serving. The proportion of food is very reasonable as well.
Location - Located at 27 Vazha Pshavela Ave, close to the Medicino Metro.
Prices - Vegetarian dishes starts at 5 GEL
Kushi is an indian vegetarian and non-vegetarian restaurant but also offers other dishes from different regions. They have breakfast, Lunch, Snacks, and a dinner menu. The door of the restaurant is alongside the road and located in a basement. Inside the Restaurant, there are personal cabins for privacy dining. 
My friend celebrated her birthday and booked before the celebration for 35 people. The restaurant took care of the decoration and music. They served starters, main course, and appetizers, and everything cost around 200 USD. The service also was welcoming, and we all had a great time.
Location - The restaurant is located at: 44 Merab Kostava St.
Price - For an affordable and satisfying meal, you could spend about 20 Gel, for the main course, which is simple mixed vegetable with 2 or 3 pieces of bread. Noodles are about 12 GEL, and the serving portion is more than enough.