Relax at the Turtle Lake in Tbilisi
If you want to escape the hustle and bustle of the city you should spend some hours at the Turtle Lake. It is on top of Mtatsminda mountain which is close to the city and easy to get to. 
How to get to Turtle Lake
You can take the cable car. It starts from Vake Park and takes you to the lake in about 5 minutes. More information here.
Another option is to visit the place with a car or scooter. Here you have two options to go up. The first one is  a road which takes you directly to the parking lot of the lake. (There are two parking lots.)  If you have a lot of stuff with you or if you are looking for a convenient way you should take this way. Parking price for cars is 3 Lari.
But there is another option, perfect for people who want to combine the lake visit with a short hike. You can drive with your car or scooter until St. Georgie Church (see on Google Maps) and park there. From there you walk a small trail with a great view over the city. Depending on how fast you walk you will be at the lake in 20 minutes. The trail leads to the street about 50 meters before the lake parking lot.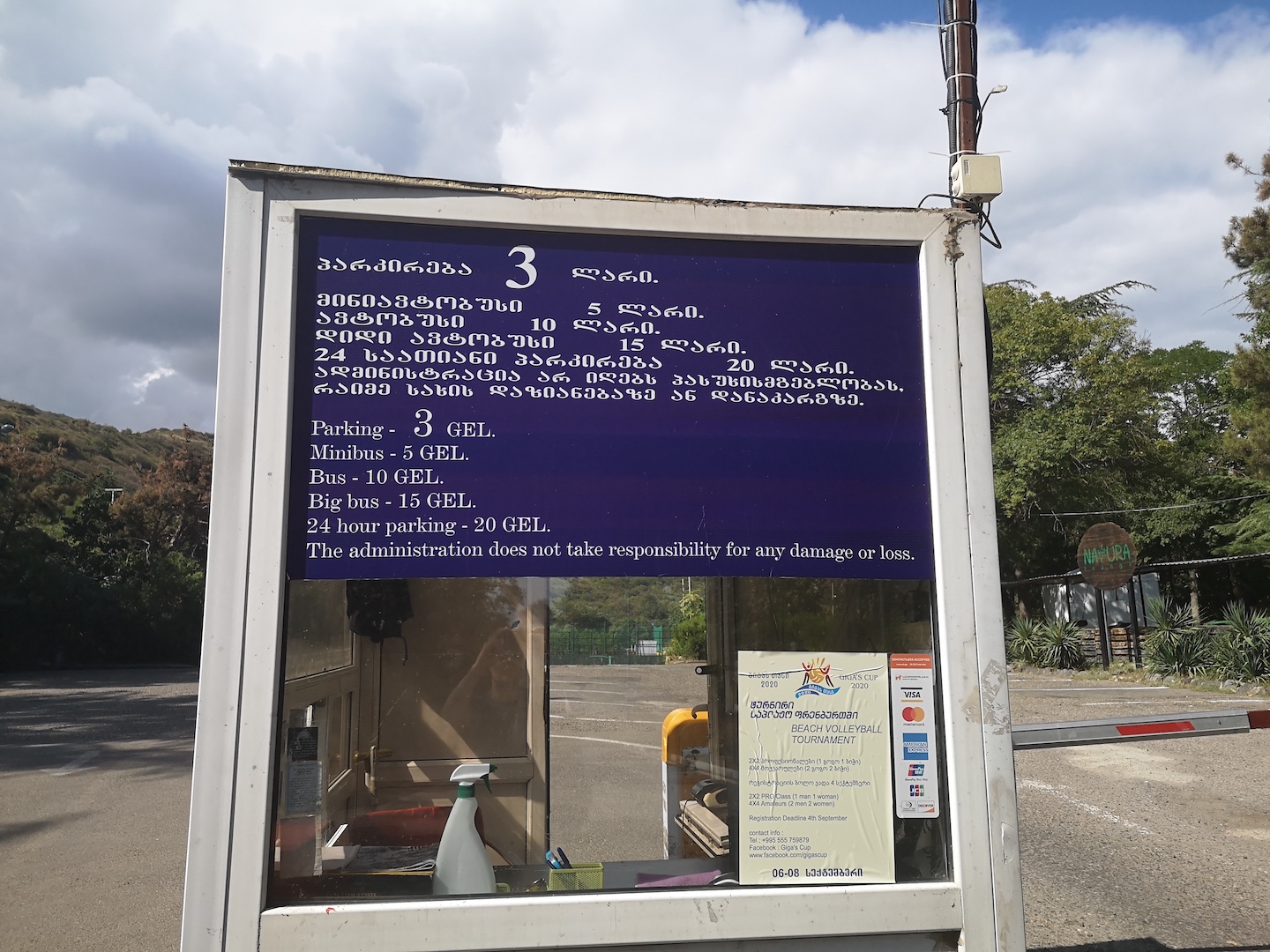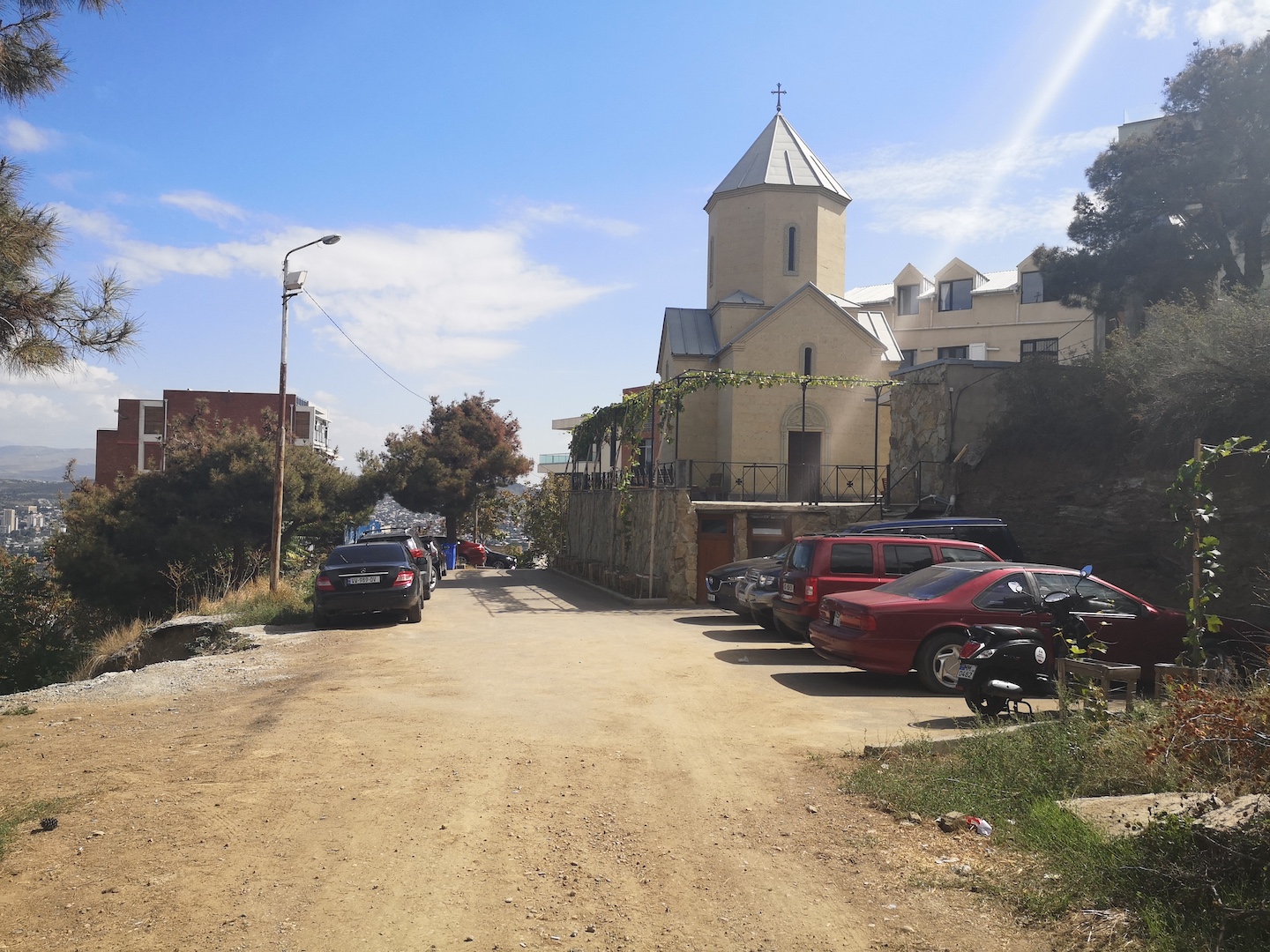 Take a swim. When you are coming from the parking lot go on the left side of the lake. There after a few meters you can go down to the shore. There are a lot of trees so you can find a place in the shadows.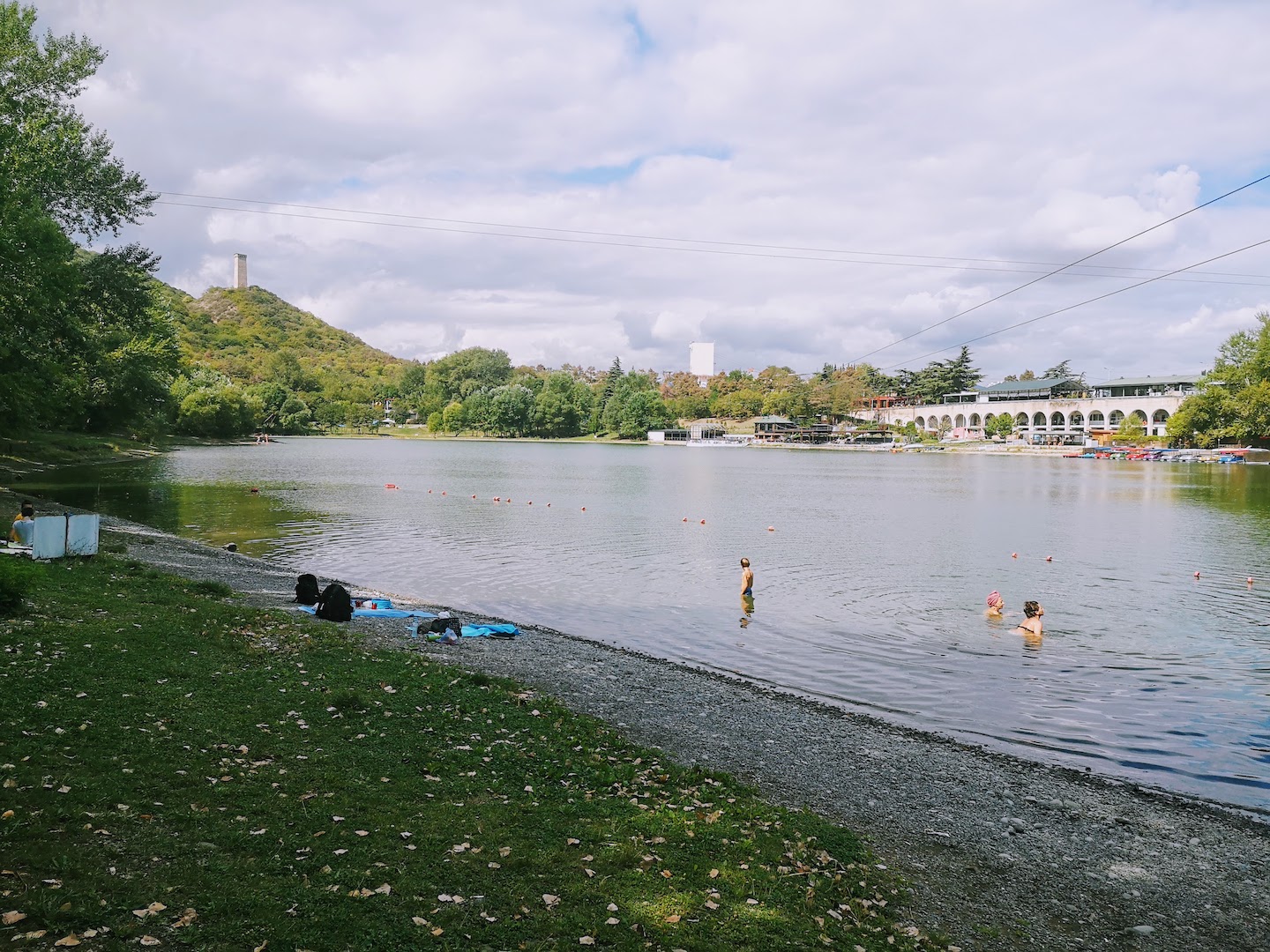 Eat or drink something with an amazing view over the lake. There are some restaurants and cafes located directly at the lake. They are all very close together. You can check the menus and see which one you like best.
Cafe Turtle Lake

Lake Station (Visit Facebook Site)

Intelligentsia

Uptown Space
Do some water sport activity. You can rent a kayak or boat and paddle over the lake. Or you can do some activity outside the water, like playing volleyball or workout at a workout station.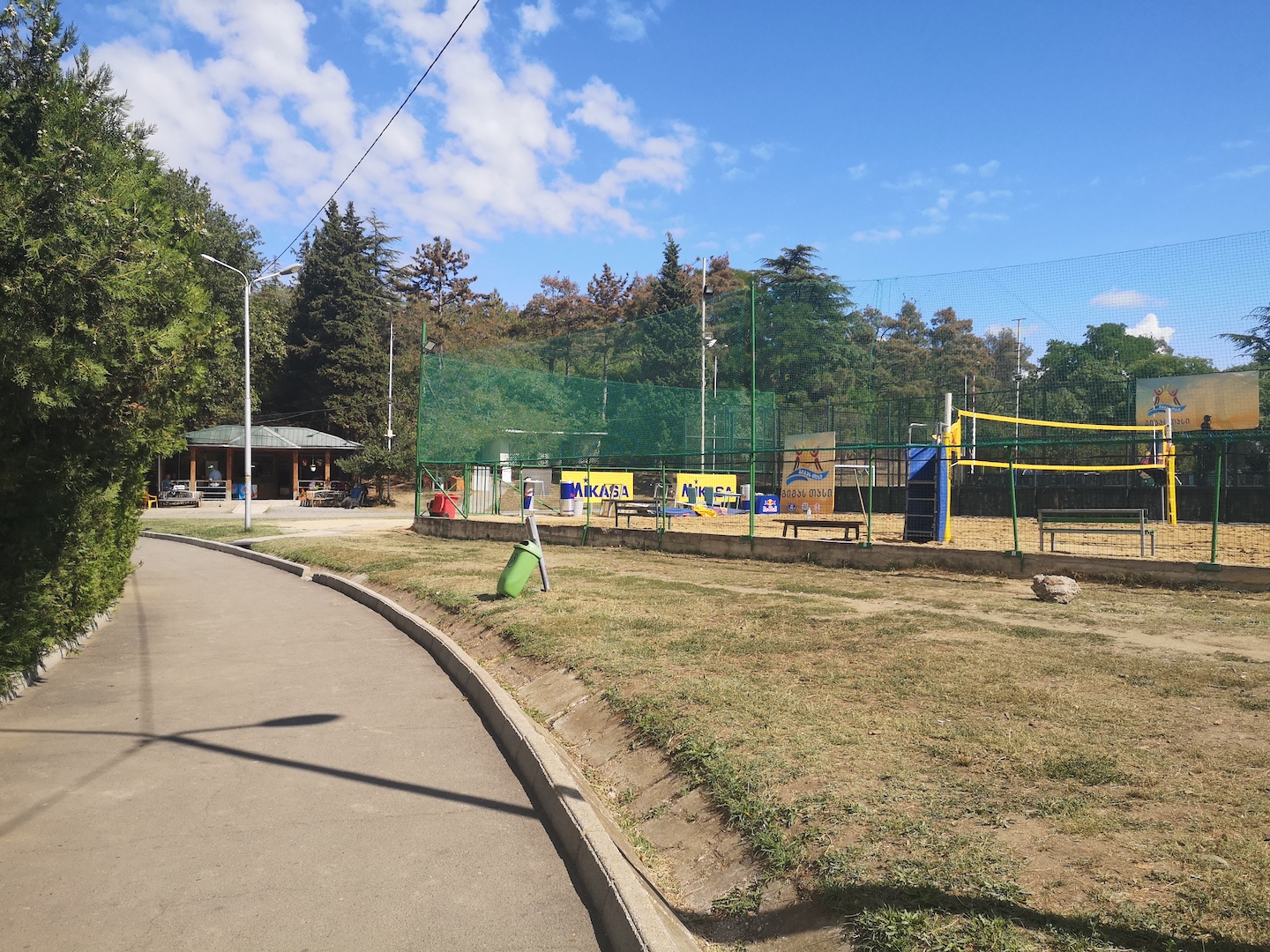 Do a hike. From the lake you can do a hike to the viewpoint. From there you have the famous view over see and the city.
Start your adventure
Rent a

Scooter