Monastery Hopping in Mtskheta with a Scooter
One of most popular day trips from Tbilisi is the small town Mtskheta just a few kilometers outside the capital. It's a UNESCO World Heritage site and famous for its religious architecture. 
When you drive from Tbilisi to Mtskheta after leaving the highway you can already see the monasteries placed in the mountains. Most of the tourists book a (private) tour to Mtsheta or go there by public transportation. But definitely the best choice is to explore Mtskheta with a scooter. Make a "Monastery-Hopping-Scooter-Tour" in the mountains to discover the churches and monasteries of this area. Why? Because it's so much fun driving around there and you can stop everywhere as long as you want. 
Starting from Tbilisi you take the big highway along the Kura River to the north. Depending on how fast you drive and where you start it takes about 20-30 minutes until you reach the Mtskheta sign. From there it is about 5 to 10 minutes to the city center.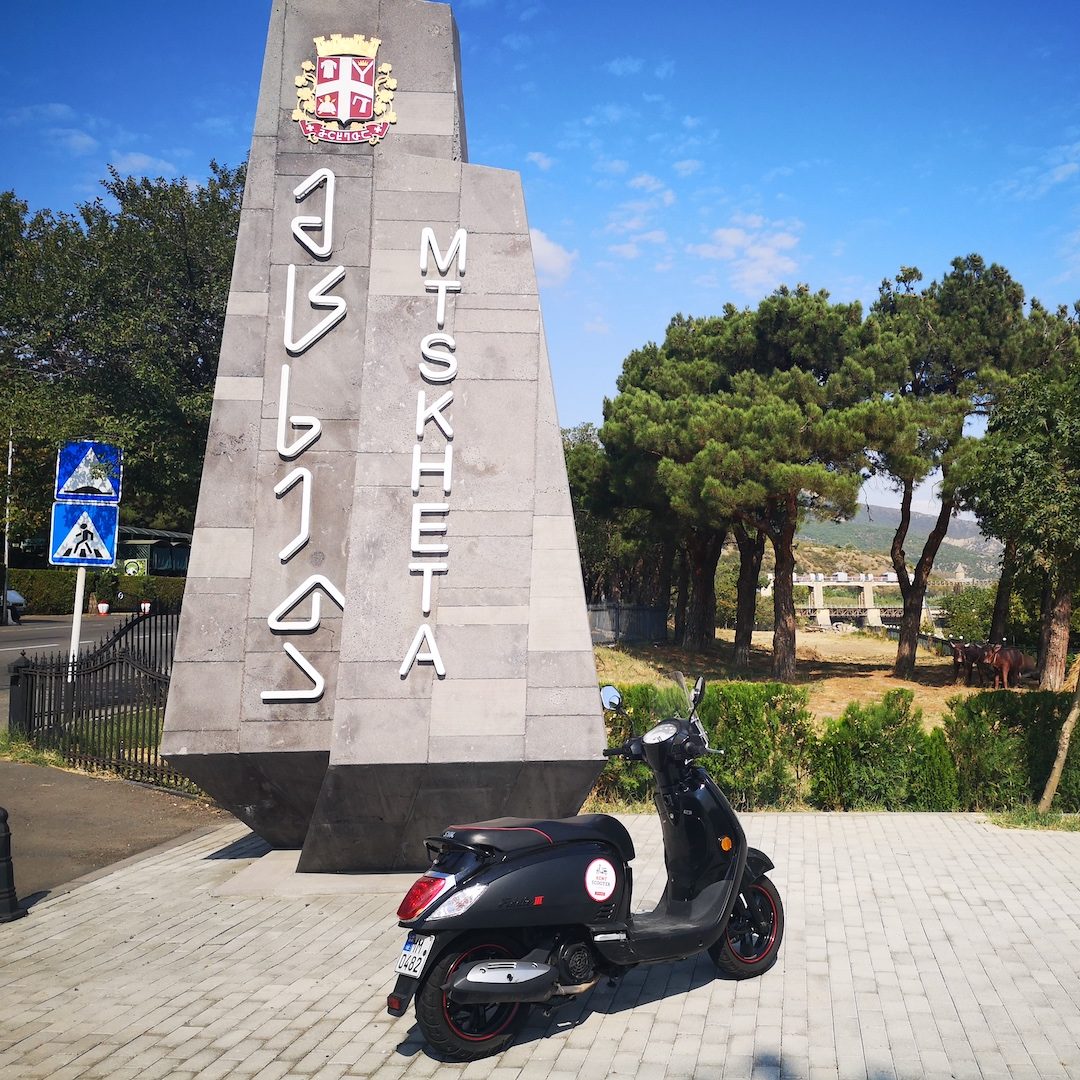 First stop
Mtskheta City Center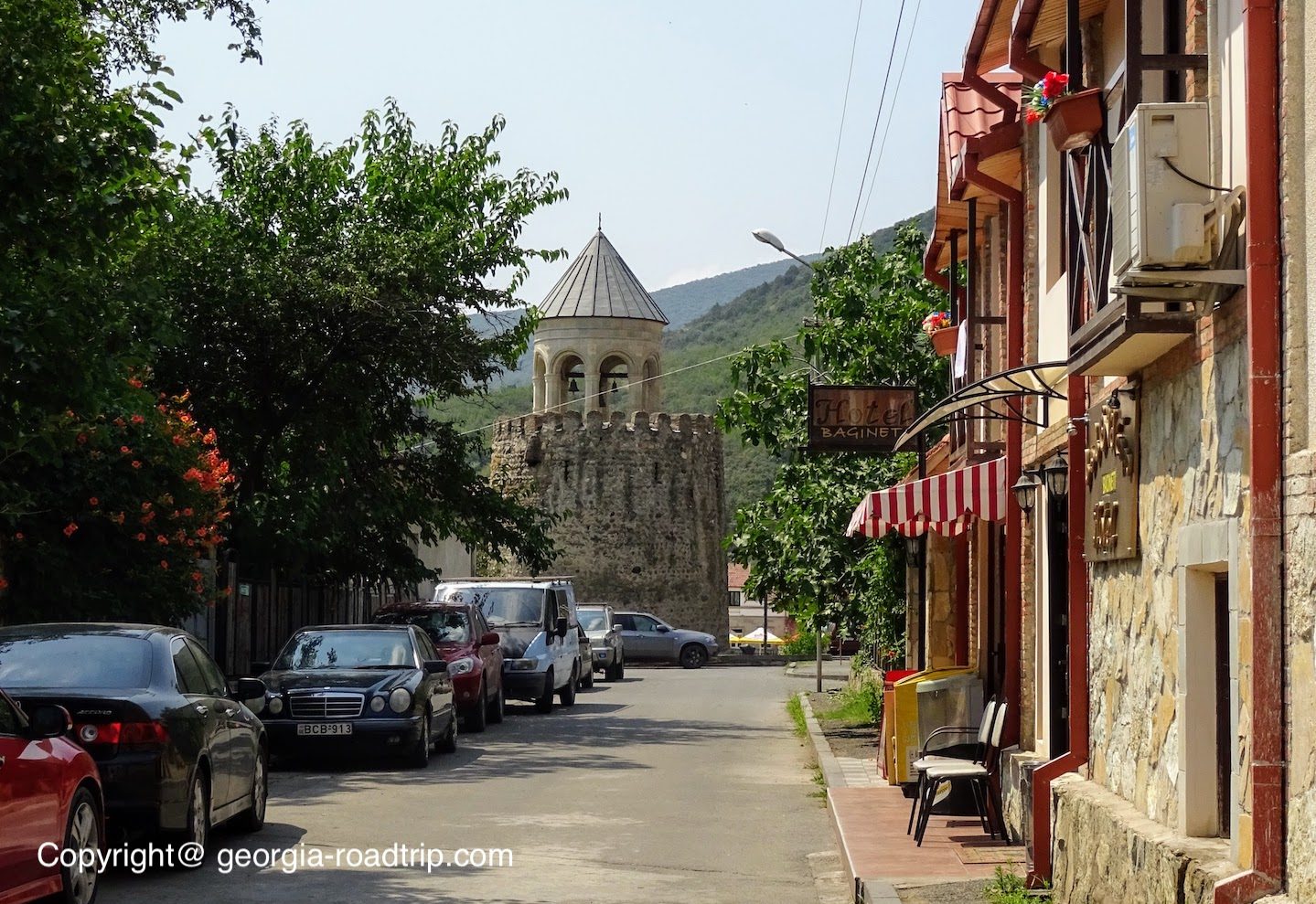 Your starting point is the Mtskheta city center. When you get there you can park your motorbike at a couple of different parking lots. The biggest one is near the police station and a lot of signs in town show how to get there. The parking fee is 2 Lari. From there it is just 3 min. walk to the heart of the historic town, the Svetitskhoveli Cathedral. It's the second largest church building in Georgia and surrounded by very beautiful nice streets. You will also find a lot of coffee places, restaurants and small shops.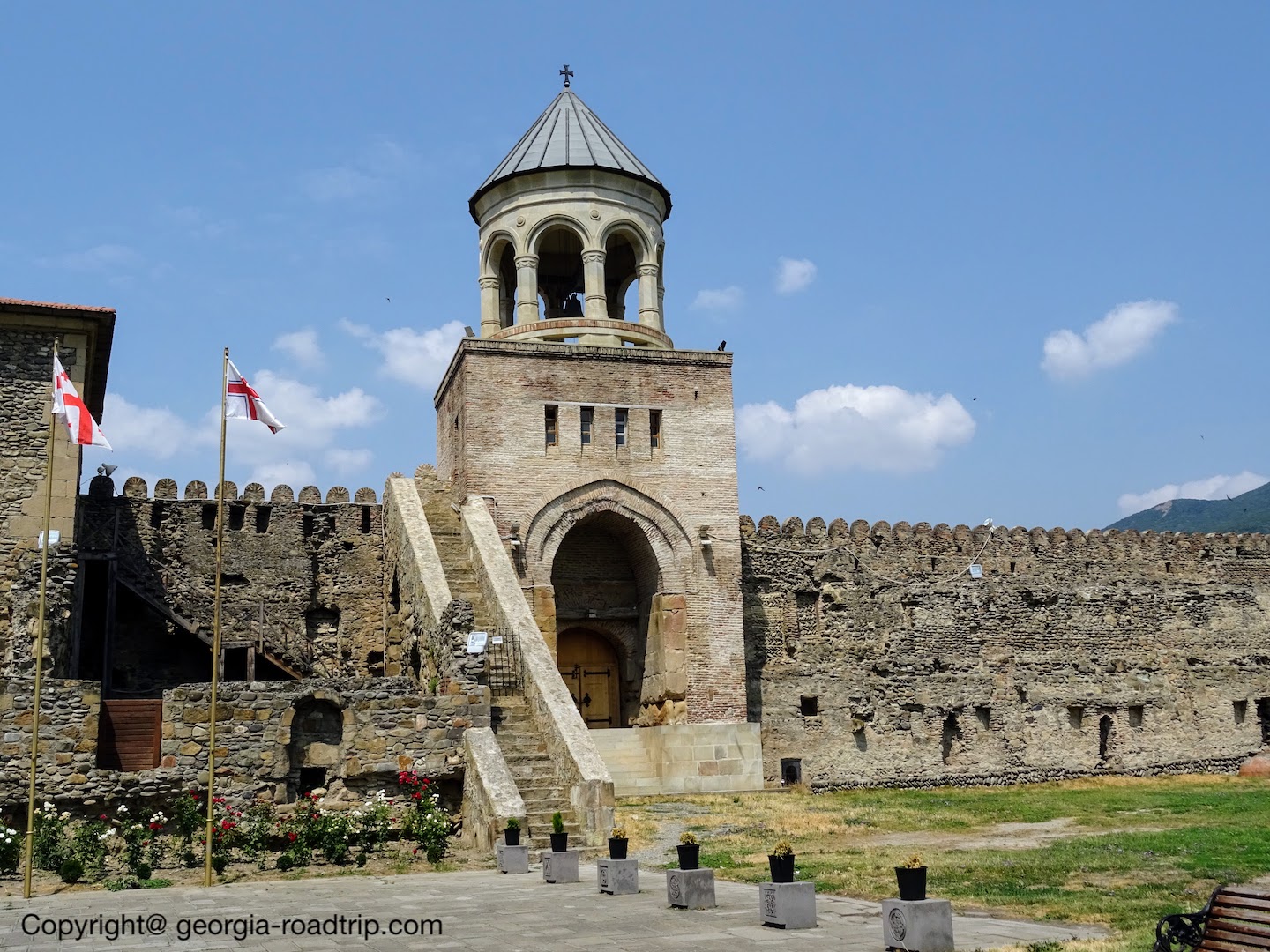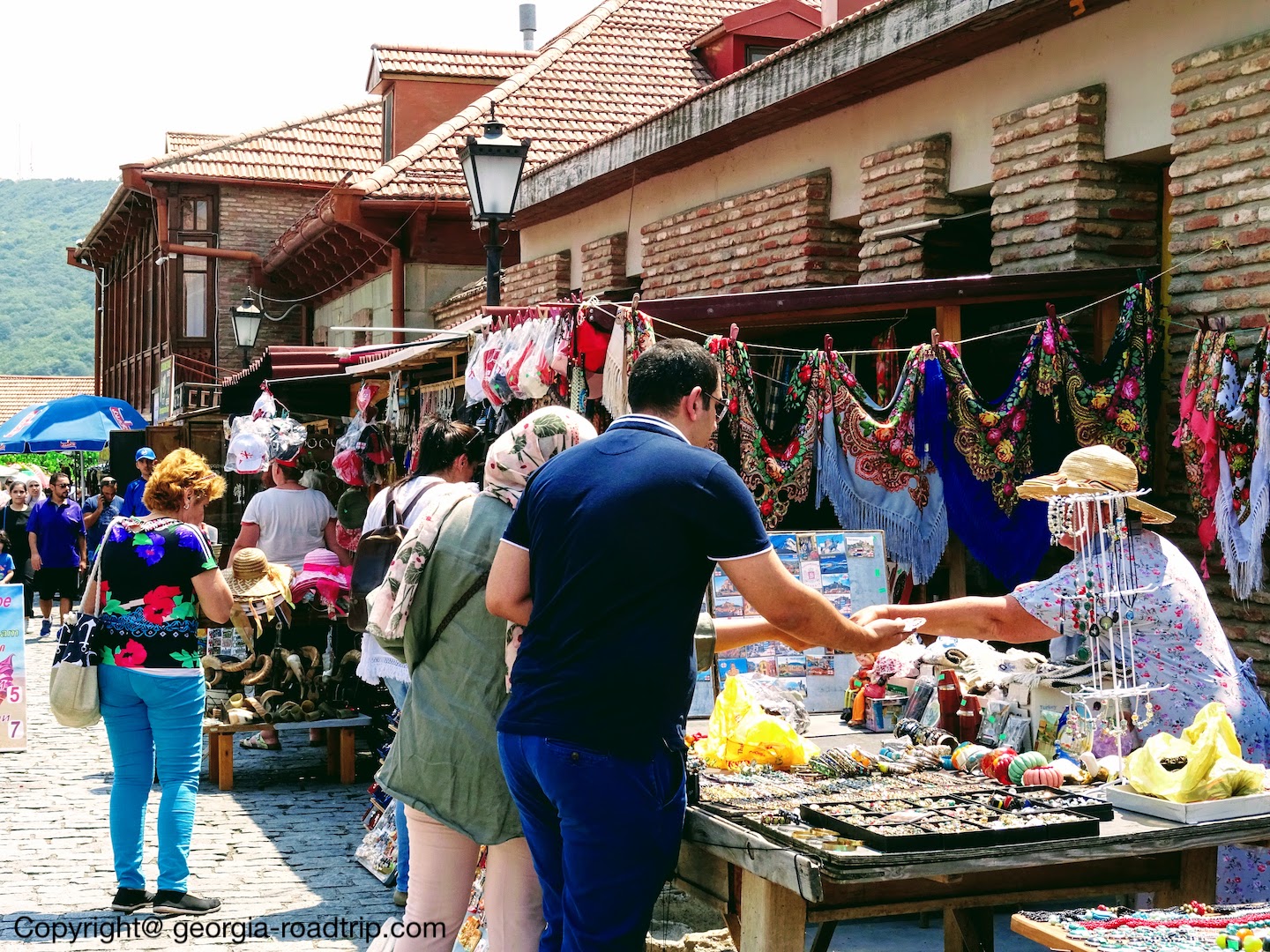 Second stop
Samtavro Convent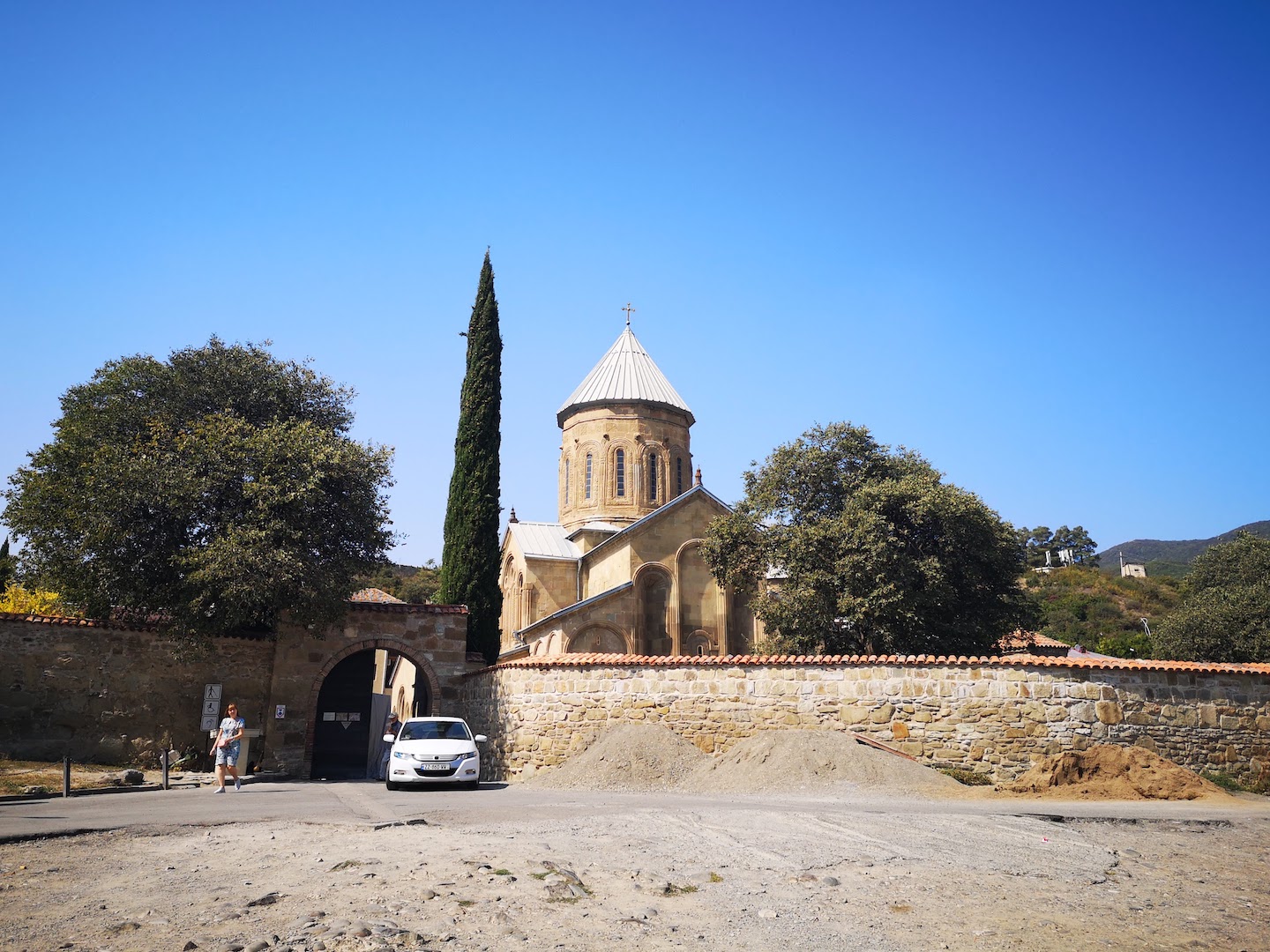 After visiting the cathedral, having a coffee or a small snack, take your scooter and get ready for your next spot on your church hopping tour, Samtavro Convent.. Actually you can also walk there because it is very close to the center but it is also on the way to the third stop.
Third stop
Shio-Mgvime Monastery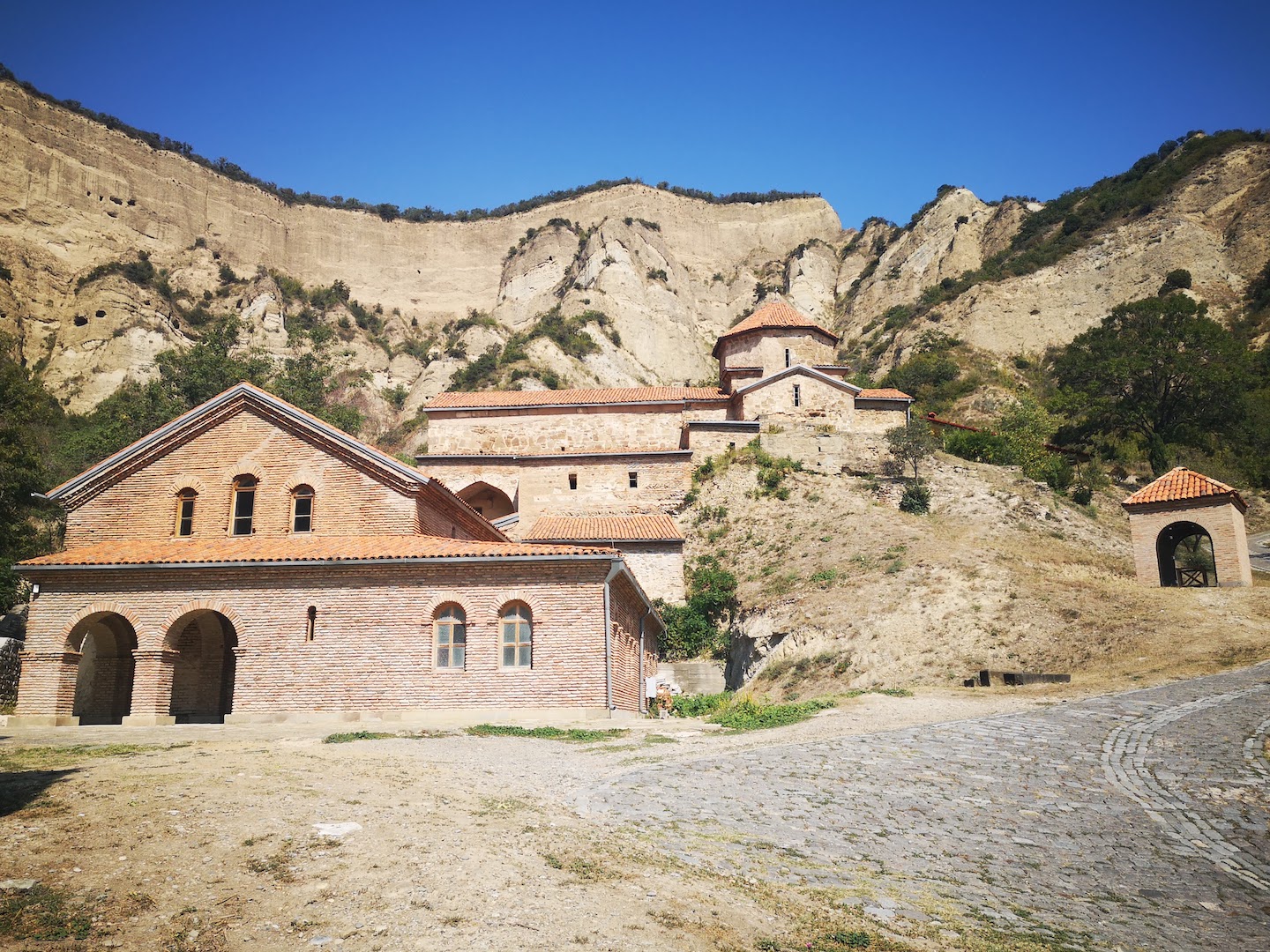 From there it's going up on the left hand side of Samtavro Convent to the mountains. 12 km away from Mtskheta is the Shio-Mgvime monastery. The way to get there is fun with a scooter (and probably not so much fun in a bus). It's going up and down combined with curves. The street condition is mostly good. You just have to take care a little bit for small potholes but no big deal. And for horse or cow poo, it's everywhere on the street. 🙂 After visiting the small monastery located in a narrow limestone canyon you drive back the same way.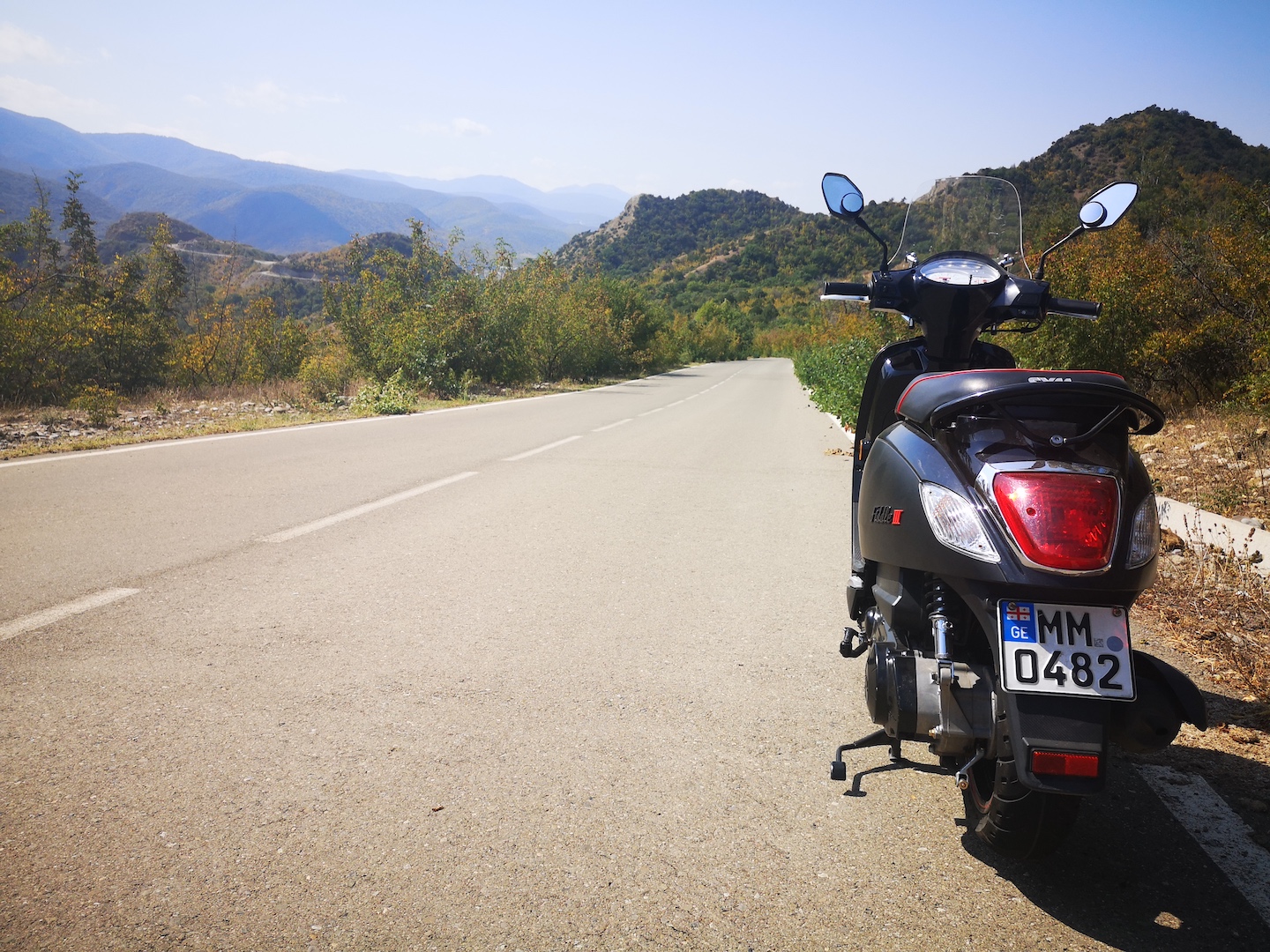 Fourth stop
Jvari Monastery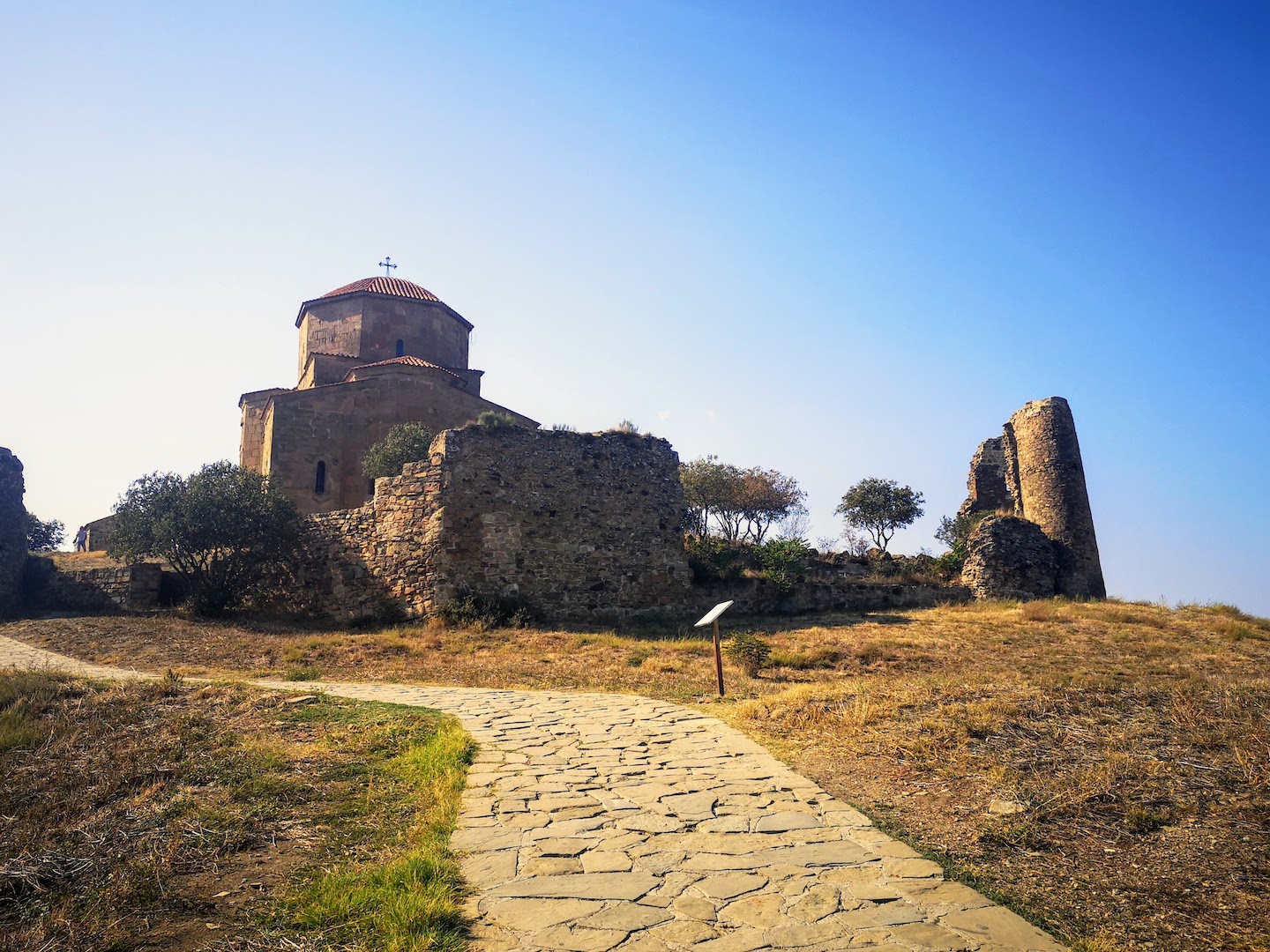 To get to Jvari Monastery you will leave Mtskheta toward Tbilisi and after a few kilometers you take the exit. There are big signs you won't miss it. It's going up again to the mountains. The street condition is very good and you won't have problems. In front of the Jvari Monastery is a big parking lot and some small shops with water and snacks.
This monastery is very popular and you won't be there alone for sure. (If you are not lucky like me and you visit it in September 2020) But it is worth it going there anyway. Not just for the monastery itself but also because of the amazing view over Mtskheta. You see the river and the small historic town form a great perspective.
It's advisable to make this one your last stop because it's already on your way back to Tbilisi.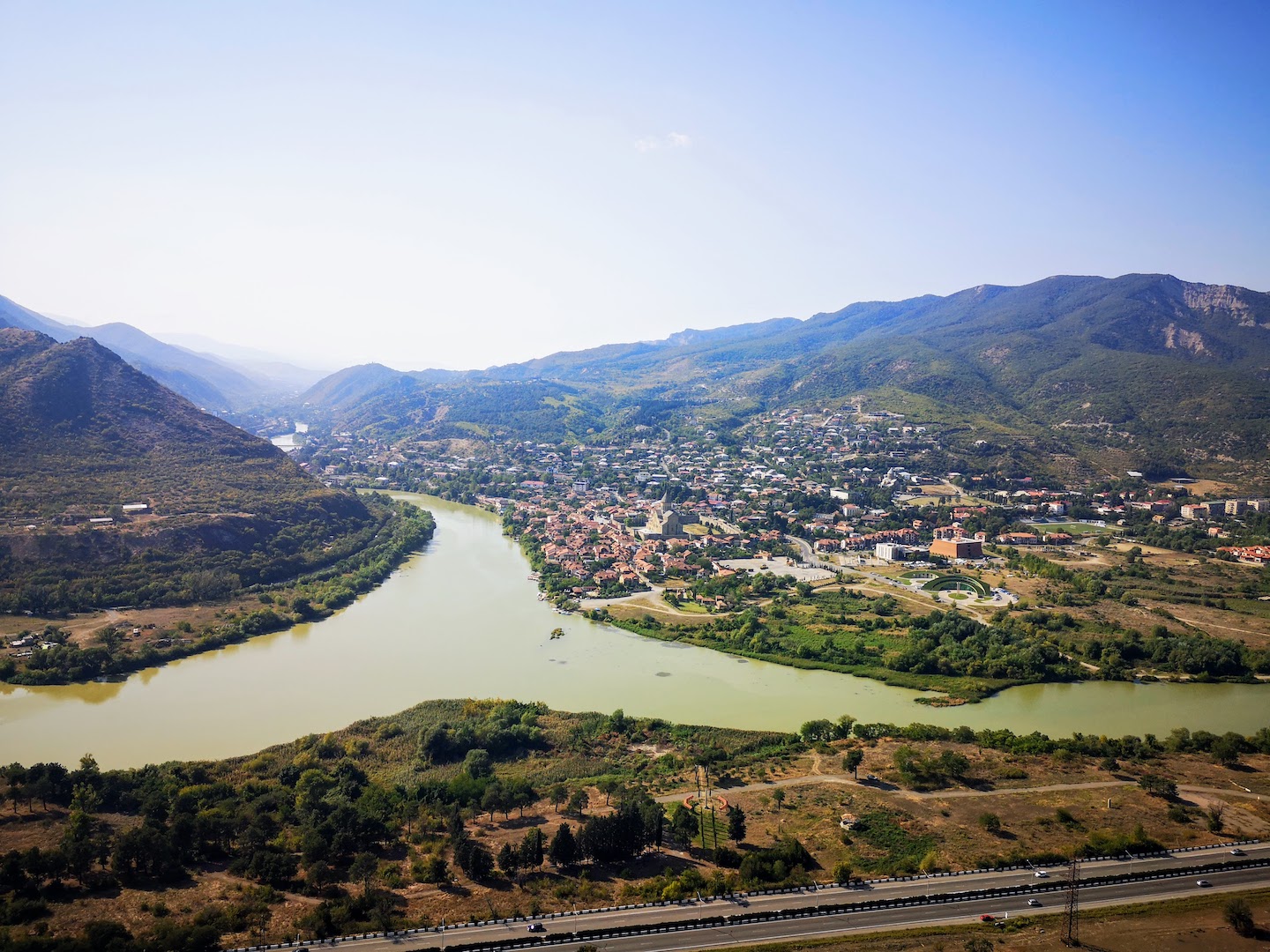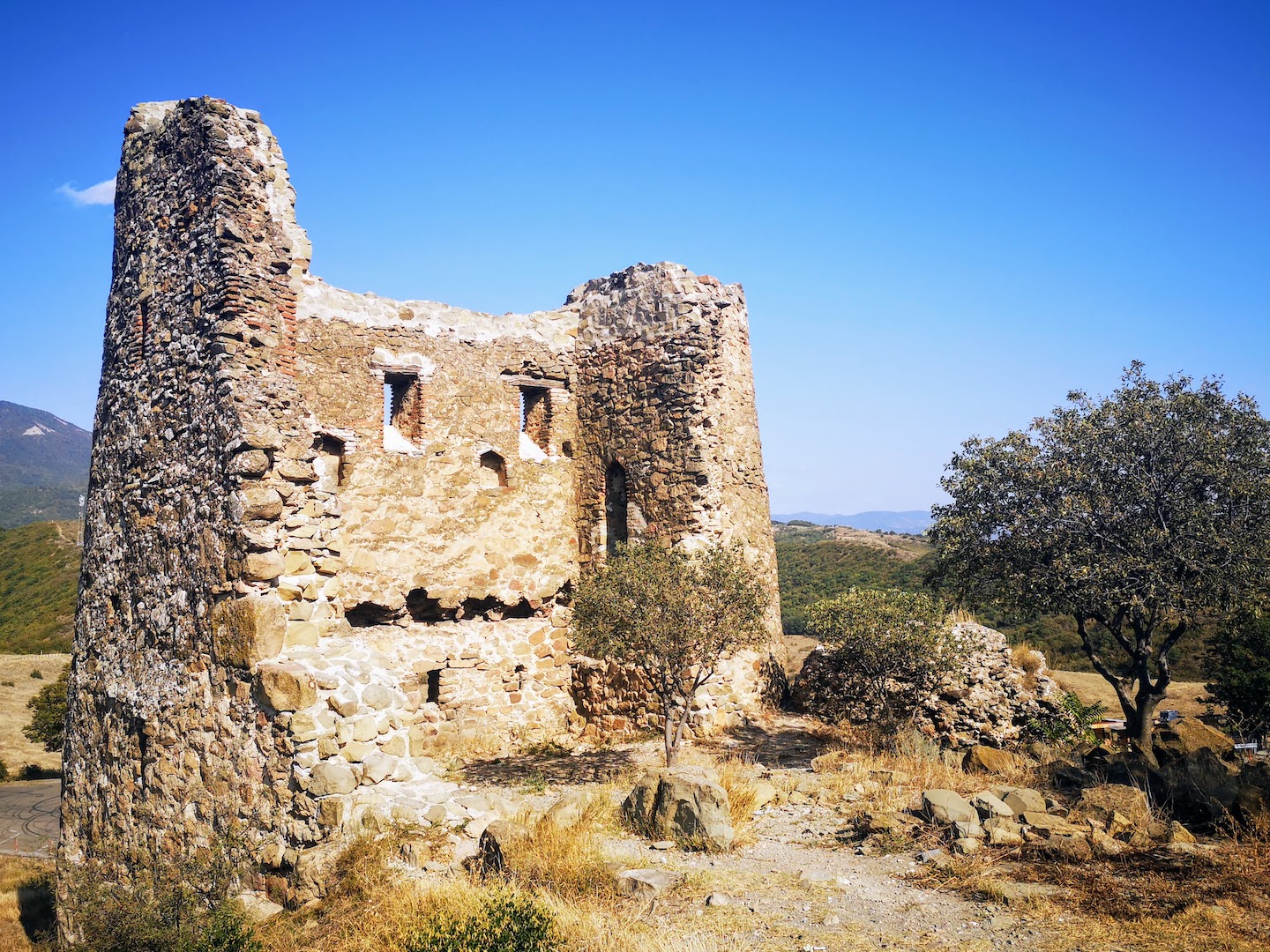 Additional stop
Zedazeni Monastery
Unfortunately I did not have time to visit Zedazeni Monastery. But if you have, I'm sure it is worth a stop as well. It's located north of Mtskheta.
Additional stop
Bebris tsikhe
Another place what I missed on my tour was Bebris tsikhe. It is an early medieval fortress and also located north of Mtskheta.
Start your adventure
Rent a

Scooter